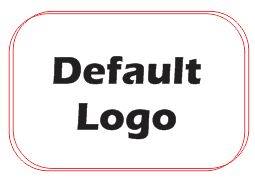 Job Summary
Category:
Sales and Marketing
Education:
HND/MSc/MPhil/MBA
Categories
Job Vacancy For Bilingual Marketing Officer / Technical Sales Officer / Events Organizer


A branch of a multinational firm in Accra and one of the leading companies in the health industry with aim of gaining the local market by injecting money and wellness from research and intensive development plans across the globe. The need to supply knowledge and health technologies that solve challenges faced by modern life. At the backbone of this operation is an effective service that ensures that Ghanaian communities and consumers receive the best technical support.

In this perspective, The Company seeks to employ dynamic professional in the various portfolios across the regions in Ghana starting from Accra and its environment.

Job Title: 03 Positions

• Marketing Officer
• Technical Sales Officer
• Events Organizer

Job Summary

With a good knowledge in marketing and impulse sales, the candidate will have to work in partnership with the targeted Community leaders, buyers and users or the products and show a high level of control of the local market such as companies, churches, and SME etc.

The candidate should show strong will to advise, advertise and sell the products.

• Candidate will lead the drive towards sales points in Ghana.
• They will work to develop new marketing strategies to value the production of the varieties and also the selling of products.
• A period of probation and training will be considered in the process.

Qualification Required & Experience

• The ideal candidate should be an HND/MSc/MPhil/MBA holder with some years of work experience in a related field.
• Candidate must be 24 years Old or above. But all are welcomed.
• Candidate should have a valid traveling Documents (Passport and Yellow Card)
• Candidate should be available to travel at any time as his position requires it.
• Candidate should be Bilingual: (English and one or two local languages will be an asset).
• The candidate has to be dynamic, autonomous and hardworking.

Salary: Competitive considering the experience and competences proven on the field.

Location: Accra

How To Apply For The Job

The Application must include:

• Application Letter
• CV with 2 References

Qualified and interested applicants are invited to send their applications to the Human Resources Manager with the subject line specifying the POSITION APPLIED FOR.

ISAAC KAZADI
H&R Officer,.
P.O.Box SK 1847
Accra, Ghana

Or email to:

isaakpiere@gmail.com

Closing Date: 13 October, 2018

Only shortlisted candidates will be contacted. Female candidates are encouraged to apply.