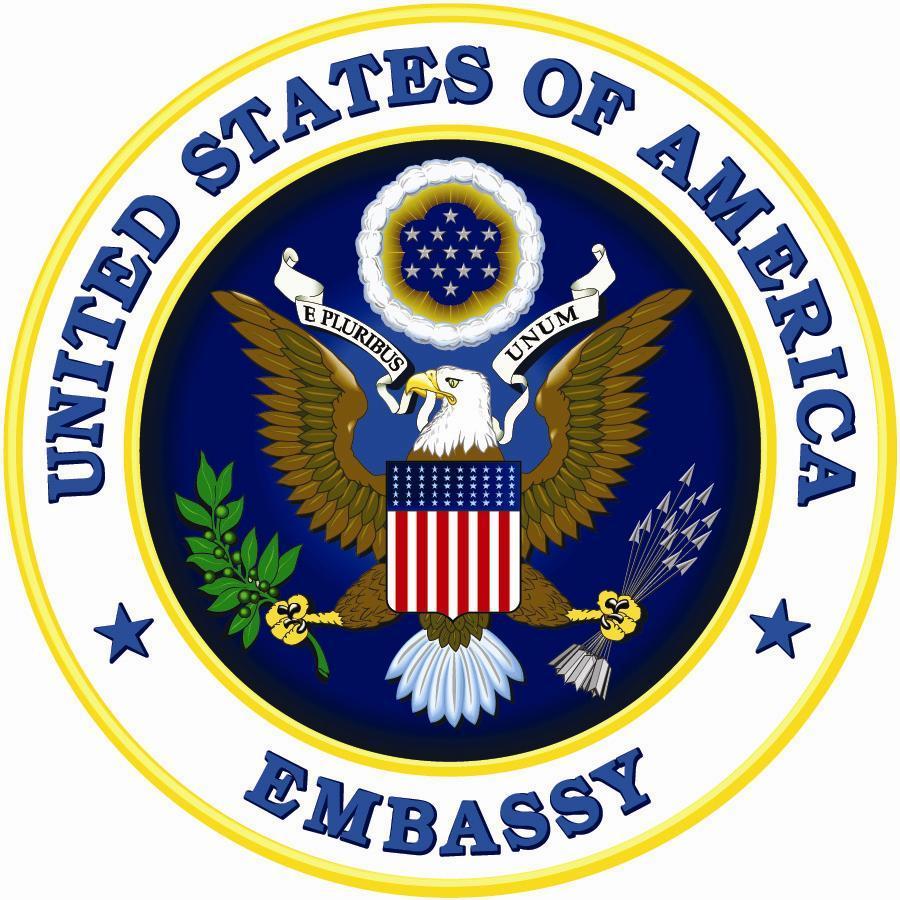 Job Summary
Company:
American Embassy
Categories
Job Vacancy For Air-Conditioning Mechanic At American Embassy


The U.S. Embassy in Accra, Ghana is seeking for an individual for the position of Air-Conditioning Mechanic in the Facilities Maintenance Section of the Embassy.

Position Number: A52614

BASIC FUNCTION OF POSITION

The incumbent performs skilled journeyman level refrigeration and air-conditioning mechanic work involved in the installation, maintenance and repair of electric powered refrigeration and air-conditioning equipment and systems of all types, including but not limited to, industrial and residential refrigerators and freezers, cold storage equipment, air-conditioning systems dehumidifiers, water coolers, washing machines, clothes dryers and dish-washers.

This position also includes reading specifications, using the proper tools and checking all work for completion. Examines equipment or makes diagnostic tests using sophisticated diagnostic equipment to determine nature and extent of work necessary. Disassembles equipment and adjusts repairs or replaces defective parts or components to correct malfunctioning motors, compressors, cooling units, condensers, and other controls, using hand tools such as screwdrivers, wrenches and pliers; welding, soldering, and cutting equipment and various electric and other testing instruments. Periodically inspects tests, cleans, services equipment and performs other chores related to the air-conditioning trade; drive a vehicle to the job-site; and may supervise a trades helper or laborer.

Qualification Required & Experience

NOTE: All applicants must address each selection criterion detailed below with specific and comprehensive information supporting each item.

1. Completion of Primary School required. Completion of vocational training or apprenticeship recognized as producing journeyman A/C mechanic skills, or three years experience is required.
2. Two to three years of journeyman A/C mechanic experience in a large organization or similar environment is required.
3. Level III (good working knowledge) in English is required. Job holder will be able to read and understand, for example, regulations, instructions and related material concerning the field of work, and to prepare correspondence and standardized reports. Job holder will be able to communicate effectively with staff and members of the public in the language. Language proficiency will be tested.
4. Must have full journeyman technician knowledge of established practices and procedures of the specific trade involved.
5. Must be able to use all tools of the trade; be able to read blueprints and interpret manufacturers' instructions.
6. Must have and provide a copy of a valid local driver's license Class B. Driving experience will be tested.

SELECTION PROCESS

When equally qualified, US Citizen Eligible Family Members (AEFMs) and U.S. Veterans will be given preference. Therefore, it is essential that the candidate address the required qualifications above in the application.

ADDITIONAL SELECTION CRITERIA

1. Management will consider nepotism/conflict of interest, budget, and residency status
in determining successful candidacy.
2. Current employees serving a probationary period are not eligible to apply.
3. Current Ordinarily Resident employees with an Overall Summary Rating of Needs
improvement or Unsatisfactory on their most recent Employee Performance Report
are not eligible to apply.
4. Currently employed US Citizen EFMs who hold FMA appointment are ineligible to
apply for advertised positions within the first 90 calendar days of their employment.
5. Currently employed NORs hired under a Personal Services Agreement (PSA) are
ineligible to apply for advertised positions within the first 90 calendar days of their
employment, unless currently hired into a position with a When Actually Employed
(WAE) work schedule.

Salary:  GH¢14,628 p.a. (Starting salary)

Location: Accra

How To Apply For The Job

Interested candidates for this position must submit the following for consideration of the application:

1. Universal Application for Employment (UAE) as a locally Employed Staff or Family Member (DS-174): or
2. A combination of both: i.e. Section 1-24 of the UAE along with a listing of the applicant's work experience attached as a separate sheet; or
3. A current resume or curriculum vitae that provides the same information found on the UAE (see section 3A below for more information): plus
4. Candidates who claim U.S. Veterans preference must provide a copy of their Form
DD-214 with their application. Candidates who claim conditional US Veteran preference must submit documentation confirming eligibility for a conditional preference in hiring with their application.
5. Any other documentation (e.g., essays, certificates, awards) that addresses the qualification requirements of the position as listed above.
6. A telephone number, post office box and/or e-mail address where we can contact you to schedule an interview.
3A. If an applicant is submitting a resume or curriculum vitae, s/he must provide the following information equal to what is found on the UAE.

Failure to do so will result in an incomplete application.

A. Position Title
B. Position Grade
C. Vacancy Announcement Number (if known)
D. Dates Available for Work
E. First, Middle, & Last Names as well as any other names used
F. Date and Place of Birth
G. Current Address, Day, Evening, and Cell phone numbers
H. U.S. Citizenship Status (Yes or No) & status of permanent U.S. Resident (Yes or No; if yes, provide number)
I. U.S. Social Security Number and/or Identification Number
J. Eligibility to work in the country (Yes or No)
K. Special Accommodations the Mission needs to provide
L. If applying for position that includes driving a U.S. Government vehicle, Driver's License Class / Type
M. Days available to work
N. List any relatives or members of your household that work for the U.S. Government (include their Name, Relationship, & Agency, Position, Location)
O. U.S. Eligible Family Member and Veterans Hiring Preference
P. Education
Q. License, Skills, Training, Membership, & Recognition
R. Language Skills
S. Work Experience
T. References

NOTE:

1. All applications must have the Position Number and Position Title identified.
2. All "Hard Copy"/printed applications must be submitted to the Mail Room at the
Chancery. Hard Copy Applications submitted through any other office will not be accepted. You may apply on-line using the email address.:-

AccraHRO@state.gov

This is the preferred means of applying for a position with the American Embassy.

3. ALL APPLICATIONS MUST BE FOR AN OPEN/ADVERTIZED POSITION. APPLICATIONS PREVIOUSLY CONSIDERED FOR A JOB WILL NOT BE HELD/CONSIDERED FOR FUTURE JOBS. IF YOU ARE INTERESTED, YOU MUST RE-APPLY.    

SUBMIT APPLICATION TO:

Human Resources Office
Through the Mailroom, Chancery
American Embassy, Accra
P.O. Box GP194, Accra

POINT OF CONTACT:

Telephone: 0302-741000
Fax: 0302-741389
E-mail: AccraHRO@state.gov

Closing Date: 14 July, 2015

NOTE: ALL U.S. AND NON-GHANAIAN CITIZENS, WHO ARE NOT FAMILY MEMBERS OF USG EMPLOYEES OFFICIALLY ASSIGNED TO POST AND UNDER CHIEF OF MISSION AUTHORITY, MUST ATTACH COPIES OF THE REQUIRED WORK AND/OR RESIDENCY PERMITS TO BE ELIGIBLE FOR CONSIDERATION. NO RELOCATION EXPENSES ARE PROVIDED TO THE JOB LOCATION: ACCRA, GHANA. IF TRANSPORTATION TO ACCRA IS REQUIRED, IT WILL BE THE EMPLOYEE'S RESPONSIBILITY.