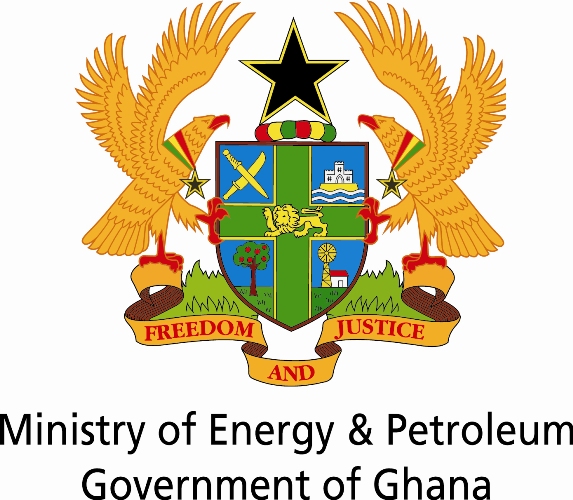 Job Summary
Company:
Ministry of Energy and Petroleum
Category:
Mining / Petroleum
Categories
Job Vacancy For Director for Petroleum At Ministry of Energy and Petroleum


The Ministry of Energy and Petroleum is responsible for developing and implementing policies for the energy, petroleum and gas sector in Ghana, in addition to overseeing the operations of other public sector entities such as GNPC, TOR, VRA, ECG, NPA etc.

The Petroleum Directorate of the Ministry of Energy and Petroleum is responsible for the upstream and downstream operations in the oil and gas sector in the country.

The Ministry is looking for a dynamic individual to lead and head its Petroleum Directorate.

ESSENTIAL DUTIES AND RESPONSIBILITIES

•   Formulate, develop, implement and evaluate policies that will promote and sustain a vibrant petroleum sector in Ghana.
•   Provide strategic, tactical and operational advice to the Minister on all issues related to the oil and gas sector.
•   Have overall responsibility for the effective operations of the Petroleum Directorate in the Ministry of Energy and Petroleum.
•   Reengineer the Directorate to improve on operational effectiveness and efficiency.
•   Prepare, defend and manage the Directorate's budget effectively.
•   Provide the framework to monitor the oil and gas sector to ensure that all operators adopt best practices that meet international standards.
•   Monitor and react to inter-governmental actions affecting the work of the Ministry.
•   Respond to public and other inquiries related to the Directorate's policies and procedures.

REMUNERATION
Competitive salary with attractive benefits.

Job Duration
Two (2) years (renewable, based on performance)

Qualification Required & Experience

•   Master's Degree in either Geology, Geo-physics, Petroleum Engineering Chemical Engineering, Petro Chemical Engineering or its equivalent from a recognized university.
•   A post graduate degree in business management, economics or a PHD in the above mention technical disciplines would be an advantage.
•   Must have 15 years experience in the petroleum sector with proven track record.
•   Policy development and implementation, experienced with at least 5 years in a leadership position.
•   A Ph.D. or Master of Business Administration (MBA), economics-or other related discipline in addition to the above qualifications may be desirable.

COMPETENCIES

•   Must have critical thinking and analytical skills
•   Must be results oriented
•   Effective supervision and excellent communication skills
•   Proficiency in Microsoft Office and other business applications

Location: Accra

How To Apply For The Job

Qualified and interested applicants should send well addressed and sealed applications with detailed curriculum vitae, copies of certificates and other relevant documentation to the address below not later than 3.00p.m. on Wednesday 14 May, 2014:

THE CHIEF DIRECTOR
MINISTRY OF ENERGY AND PETROLEUM
P. O. BOX SD 310
ACCRA

TEL: +233-(0)302-667 107
LOCATION: 3RD FLOOR, ROOM 310, MINISTRY OF ENERGY AND PETROLEUM BUILDING, ACCRA

Closing Date: 14 May, 2014

•   Submissions must Include reliable mobile number(s) and email address(es) to facilitate early and easy contact
•   Only short listed applicants will be contacted.