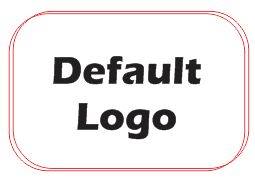 Job Summary
Company:
Stellar Logistics Limited
Categories
Job Vacancy For Document Control Officer At Stellar Logistics Limited (Takoradi)


Stellar Logistics Limited. a renowned logistic company and an active service provider within The oil and gas. the corporate market and mining sector in western region, is seeking to recruit an experienced individual to carry out perfection of its Records Management, Training and service delivery, relating to quality, health and safety.

Reporting to the Quality Health Safety and Environmental (QHSE) Manager, the successful candidate will be responsible for performing the fol­lowing, among other duties;

Job Summary

•   Creating and maintaining the inventory tracking database (or trailing original documents.
•   Process original and copy document requests based on workflow data.
•   Management & Document Control systems Administration of Change Control Workflow
•   Ensure best practice and adherence to Project processes &. procedures required to support IM/DC activities.
•   Provision of support to the busmen in the use of Change Management and Publishing content
•   Provision of cover for Systems Administrator when required
•   Provision of Document Control on 'Out of Scope' Documentation
•   Provision of training to the business
•   Any other responsibilities yon may be assigned by management

Qualification Required & Experience

•   A good first degree in Commerce, Business Administration or its equivalent with at least 3 years document control and expediting experience within a resource project environment (KPCM experience highly regarded).
•   A team player with strong networking skills and a detailed knowledge and understanding of the following

- Information Management/Document Control systems
- DC' methodologies and Document Control principles and best practice

•   Excellent computer skills Ms Word, excel, power point & internet research.
•   Ability to maintain composure and high level of accuracy, under a fast paced, high pressure environment.
•   Ability sense of integrity with good knowledge about ISO 9001 & 41000 / 0HSAS 18000 documentation.
•   Effective communication & negotiation and excellent writing & reporting skills.
•   High proficiency in electronic records management systems.

Location: Takoradi

How To Apply For The Job

nterested applicants should send their application letters and CV's to the

Human Resource Manager.
STKLLAR LOGISTICS LTD,
P. O. Box ID 200,
Takoradi.

Closing Date: 06 December, 2013

Only shortlisted applicants will be contacted.