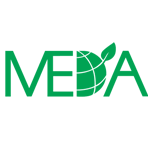 Job Summary
Category:
NGO / International Agencies
Categories
Job Vacancy For eVoucher/ M&E Manager At MEDA


MEDA s an association of Christians who invest in people living in poverty around the world so they can unleash their potential to earn a livelihood to provide for their families and enrich their communities. MEDA has been working in Ghana since 2012. To learn more about MEDA and our work, please visit  www.meda.org .

MEDA has received new funding from the Department of Foreign Affairs Trade and Development (DFATD) to implement a six (6) year project aimed at supporting Ghana's tree crops sector. The project will enhance the productivity and profitability of female and male small farmers and small enterprises in tree crop industries in Northern, Central and Coastal regions of Ghana. The project is to respond to the recent decline in Ghana's tree crop industry. Working with a Canadian private sector firm, Tree Global Canada, and its Ghanaian subsidiary, MEDA will establish industrial-scale commercial nurseries with distribution networks reaching farming communities across the country. The project aims to facilitate the distribution of 21 million tree seedlings over a six (6) year period.

The goal of the project is to improve economic wellbeing of 100,000 farmers in a strengthened export-linked tree crops industries. The project aims to support 50 small enterprises and their employees including 25 tree-sector farmers and industry associations. The project will be implemented from 2015- 2022.

MEDA HPTS project invites interested and qualified Ghanaians and residents of Ghana to apply for the following position. The position will be based in Accra and will involve field travels where required.

eVoucher/ M&E Manager
The eVoucher/ M&E Manager's main responsibility is to provide skills and leadership in ensuring the effective management and smooth operation of the electronic voucher system as a critical part of the implementation of the HPTS project. The role will also be responsible for coordinating the implementation of the M&E strategy of the project. The eVoucher/ M&E Manager will report to the Field Project Manager with support from MEDA HQ M&E team.

Responsibilities

•   eVoucher
•   Ensure smooth rollout and consistent operation of the electronic voucher issuance and redemption process
•   Monitor performance of the electronic voucher system, identify any performance issues rapidly and troubleshoot —often with external service providers—to attain high systems performance
•   Manage SLA with technical service providers to deliver services effectively
•   Suggest technical performance enhancements to management for consideration and plan performance upgrades in coordination with external partners, and overseeing rollout of enhancements
•   Provide IT support and training to staff as required and deliver eVoucher process training to HPTS distribution operators and project's clients.
•   Generate and verify eVoucher issuance and redemption reports by designing and fine tuning database queries for miscellaneous reports (e.g., SQL)
•   Develop, maintain and share a weekly dynamic dashboard of e-coupon targets vs. actual achievement

M & E

•   Devise overall strategy, tools and mechanism for monitoring, evaluating and information management
•   To liaise with MEDA's HQ based M&E staff, the Field Project Officers, the senior Project
•   Management Team and lead firms and partner senior management teams to develop a set of performance indicators and monitoring plans that reflect the project strategy and to ensure the availability of necessary data for project activity areas;
•   Oversee the implementation of HPTS project's M&E systems including Project
•   Monitoring Framework and research design.
•   To prepare and complete periodic appraisal, monitoring and evaluation reports to fulfill project requirements
•   Work closely with Field Project Manager and other project specialist in the preparation of annual workplans
•   Supervise survey field data collection and analysis
•   To collect results generated from implementation of M&E plan and consolidate data to allow the comparison of performance between lead firms, and project wise;
•   Organize M&E training for project's staff and partners where necessary
•   Establish and supervise implementation of M&E plan for HPTS project and implementing partners
•   Coordinate the collection of GIS reference points and generation of appropriate maps
•   Supervise sub-contracted M&E service providers.
•   To ensure that all project monitoring and evaluation schedules are satisfied and are consistent with and responsive to the donor's framework

Qualification Required & Experience

•   BSc. in business, development, economics, social science and computer science. Master's degree preferred.
•   Ideal candidate should have a combination of IT/ data analytics, and business or development background.
•   At least 5 years  enterprise work experience with 2 years in a development setting
•   Previous eVoucher related experience required
•   Advanced IT technical skills, system administration skills and database proficiency.
•   Advanced database management skills (e.g., SQL, MS Access, MS Excel, MS Dynamics (CRM) and other computerized data storage, data statistical analysis and management programs, mobile data collection platform such as iFormbuilder, highly desirable.
•   Excellent qualitative and quantitative data collection, analysis and management skills, logical thinking, detail oriented and ability to work under pressure and meet tight deadlines.
•   Experience working in a multicultural setting
•   Highly motivated with ability to problem-solve both independently and within a group setting.
•   Excellent organization and time-management skills.
•   Strong oral and written communication in English, including report writing.
•   Understanding of Ghana's IT service providers and good business practices.

Location: Accra

How To Apply For The Job

All interested applicant are invited to forward application letters and resumes to:-

jobs.medahpts@gmail.com indicating position being applied for in the subject heading of the email response.

Closing Date: 07 December, 2015

•   All applications received after the above date and time will not be considered.
•   Only shortlisted applicants will be contacted.