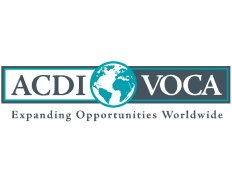 Job Summary
Category:
NGO / International Agencies
Categories
Job Vacancy For Environmental Conservation Lead At ACDI/VOCA (Northern Ghana)


For over 50 years and in 146 countries, ACDI/VOCA has empowered people in developing and transitional nations to succeed in the global economy. Based in Washington, D.C., ACDI/VOCA is a nonprofit international development organization that delivers technical and management assistance in agribusiness, financial services, enterprise development, community development and food security in order to promote broad-based economic growth and vibrant civil society. ACDI/VOCA currently has approximately 60 projects in 30 countries and total revenues of $173 million.

Job Summary

•   Provide technical leadership in the area of environmental conservation
•   Provide managerial and technical support to develop an effective integrated approach among the key project components, related actors and implementing partners.
•   Design high-impact technical interventions and community based approaches to achieve program objectives

Qualification Required & Experience

•   Advanced degree or extensive experience in Environmental conservation or related field
•   A minimum of 5 years experience as a technical team leader/specialist or similar position for projects with similar magnitude and complexity.
•   Experience working to building institutional capacity of government counterpart and partners, both at national and local level

Location: Northern Ghana

How To Apply For The Job

To be considered for this recruitment,please submit a resume in English to:-

avghana@joingav.org

Please write the position for which you are applying in the email subject line. Resumes should list long-term employment history and any relevant short-term consulting work.

Closing Date: 07 December, 2015

•   No phone calls please.
•   Only finalists contacted.
•   Women and minorities encouraged to apply.