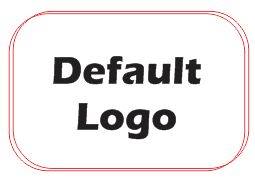 Job Summary
Category:
Accounting / Auditing
Categories
Job Vacancy For Assistant Accountant


A Public Sector Organisation responsible for the promotion and development of Micro, Small and Medium Enterprises (MSMEs) Sector in Ghana has received financial clearance from the Government of Ghana to replace some its disengaged personnel. Accordingly, applications are invited from suitably and interested persons for the appointments.

POSITION: Assistant Accountant

JOB PURPOSE:

• To provide operational support in the financial administration of the Board.

Duties and Responsibilities

• Collect data for the analysis of financial transactions, recording and keeping the books of
• Check all financial documents before payments are effected, and ensures that details are properly entered into the appropriate ledgers.
• Draft reports on the performance of the section.
• Prepare monthly reconciliation statement.
• Coordinate the recording and analysis of data.

Qualification Required & Experience

• Part II of the Institute of Chartered Accountants, Ghana (ICA, GH) or an internationally recognised professional accounting body recognised by (ICA, GH).

OR

• A minimum of a bachelor's degree in Accounting, Finance or a related discipline from an accredited tertiary institution.
• Must have completed one (1) year of National
• Must pass a competitive selection interview conducted by the Board in collaboration with the Public Services Commission.

COMPETENCIES:

• Conversant with major Accounting software
• Capacity to inspire and motivate
• Excellent communication, writing, reporting and presentation skills.
• Relevant IT skills.

Location: Accra

How To Apply For The Job

Candidates who meet any of the above criteria should send an application letter indicating the position applied for, and attach detailed Curriculum Vitae, including immediate contact telephone numbers. as well as photocopies of Certificates latest by Monday 21st October, 2019 to the address below.

The Executive Director,
P. O.Box MB 85
Accra

Closing Date: 21 October, 2019

Only shortlisted applicants will be contacted.