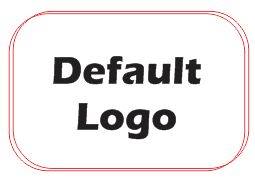 Categories
Job Vacancy For Assistant Business Advisor


A Public Sector Organisation responsible for the promotion and development of Micro, Small and Medium Enterprises (MSMEs) Sector in Ghana has received financial clearance from the Government of Ghana to replce some its disengaged personnel. Accordingly, applications are invited from suitably and interested persons for the appointments.

POSITION: Assistant Business Advisor

JOB PURPOSE:

• To provide business support services for the development of MSME at the Metropolitan, Municipal and District level.

DUTIES AND RESPONSIBILITIES

• Provide advisory and counselling services to potential entrepreneurs towards motivating them to become sett-employed.
• Deliver/facilitate business access to development services required to start and Improve businesses at the district level.
• Facilitate access to financial services from Internal and external sources for MSMEs and monitor to ensure recovery.
• Register clients and update database on a regular basis.
• Coordinate capacity-building activities of the district for MSMEs.
• Facilitate the formation and strengthening of MSME groups and associations.
• Provide information on new business opportunities at the district on a continuous basis, and support clients to take advantage of them.
• Prepare and submit progress reports on all activities on a quarterly and annual basis.
• Collect and collate data on MSMEs, Business Development Service Providers and MSME
• Support Institutions at the Metropolitan/Municipal/District (MMD)
• Provide follow-up and extension services to clients who have either started or are Improving business performance.
• Design and implement programmes that promote access to market for MSMEs.
• Support MSMEs to meet regulatory obligations.
• Create a platform for stakeholder engagements and partnership with a view to pooling together resources to develop the local economy of the district
• Design arid Implement activities In support of Government initiatives and programmes

Qualification Required & Experience

• A minimum of a good Bachelor's Degree from an accredited Tertiary University in any of the following fields: Engineering, Business Administration, Business Commerce, Entrepreneurship, Economics. Social Sciences or any other related discipline.
• Must have completed National Service.
• Pass interview conducted by the Board.

NB: Attractive salaries based on experience and qualifications are offered for all positions.

Location: Accra

How To Apply For The Job

Candidates who meet any of the above criteria should send an application letter indicating the position applied for, and attach detailed Curriculum Vitae, including immediate contact telephone numbers. as well as photocopies of Certificates latest by Monday 21st October, 2019 to the address below.

The Executive Director,
P. O.Box MB 85
Accra

Closing Date: 21 October, 2019

Only shortlisted applicants will be contacted.