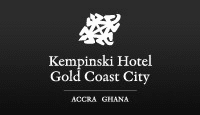 Job Summary
Company:
Kempinski Hotel Gold Coast City
Category:
Building and Construction
Categories
Job Vacancy For Assistant Director of Engineering At Kempinski Hotel Gold Coast City


OVERALL OBJECTIVE

The incumbent in this position is responsible to coordinate and manage the day to day maintenance and up keep of the hotel as it pertains to Engineering, under the direction of the Director of Engineering.

DUTIES AND RESPONSIBILITIES

•   Ensure preventive and corrective maintenance of the real estate.
•   Ensure the production and supply of energy at all times.
•   Coordinate and supervise contractors to ensure compliance with specifications and the hotel's procedures in regards to the guest contact.
•   Optimize maintenance costs.
•   Comply with all Kempinski company policies.
•   Comply with all Kempinski company policies.
•   Additional responsibilities and tasks can be added at any time according to the needs of the business and of the hotel.

Qualification Required & Experience

•   Engineer in all HVACR, architect or equivalent background
•   Very good knowledge of building equipment: heating, ventilation, plumbing, electricity, automatic operation
•   Minimum 2 years experience in building technology
•   Successful experience in a position of responsibility including management of staff
•   Experience in the maintenance of buildings and facilities HVACR
•   Local language – excellent oral and written skills (as applicable)
•   English – excellent oral and written skills
•   Additional language - beneficial
•   Faculty of analysis, evaluation and decision making in  the day-to-day business and in the case of emergency
•   Very good organization and work planning skills
•   Very good leadership by leading, motivating and empowering multidisciplinary teams
•   Software office (word, Excel, Access)
•   Engineering Administration system

WHAT WE OFFER

•   Wide range of development possibilities and career growth
•   An excellent working environment
•   A good compensation package
•   A good medical and healthcare package

Location: Accra

How To Apply For The Job

If you meet the above requirements, please send your cover letter, and CV to:-

recruitment.accra@kempinski.com

Closing Date: 23 October, 2015

We look forward to receiving your application. Due to the volume of applications received, please note that only candidates shortlisted for interview will be contacted. Candidates may be contacted for interview before the close of the application deadline. Thank you for your interest in joining the team at Kempinski Hotel, Gold Coast City.