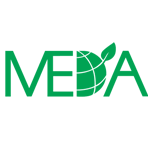 Job Summary
Category:
Business Development
Education:
Bachelors Degree
Categories
Job Vacancy For Business Development Manager At MEDA


MEDA s an association of Christians who invest in people living in poverty around the world so they can unleash their potential to earn a livelihood to provide for their families and enrich their communities. MEDA has been working in Ghana since 2012. To learn more about MEDA and our work, please visit  www.meda.org .

MEDA has received new funding from the Department of Foreign Affairs Trade and Development (DFATD) to implement a six (6) year project aimed at supporting Ghana's tree crops sector. The project will enhance the productivity and profitability of female and male small farmers and small enterprises in tree crop industries in Northern, Central and Coastal regions of Ghana. The project is to respond to the recent decline in Ghana's tree crop industry. Working with a Canadian private sector firm, Tree Global Canada, and its Ghanaian subsidiary, MEDA will establish industrial-scale commercial nurseries with distribution networks reaching farming communities across the country. The project aims to facilitate the distribution of 21 million tree seedlings over a six (6) year period.

The goal of the project is to improve economic wellbeing of 100,000 farmers in a strengthened export-linked tree crops industries. The project aims to support 50 small enterprises and their employees including 25 tree-sector farmers and industry associations. The project will be implemented from 2015- 2022.

MEDA HPTS project invites interested and qualified Ghanaians and residents of Ghana to apply for the following position. The position will be based in Accra and will involve field travels where required.

Business Development Manager
The Business Development Manager will be the Business Lead for the Project and will be responsible for leading and building capacity within the field team in the project's technical approaches, including embedding business development services within the HPTS distribution system, to ensure effective implementation of market-systems led development strategies and project performance targets. The role reports to the Field Project Manager.

Responsibilities

•   Support the design and implementation of the HPTS distribution system working closely with Tree Global Distribution Coordinator and Manager(s)
•   Provide on- going support to Tree Global on design of training curricula for HPTS distribution centre operators and staff.
•   Appraise prospective HPTS distribution centre operators for fit and facilitate disbursement of innovative matching grants.
•   Coordinate the establishment of HPTS demonstration sites and liaise with project partners to organize capacity building programs for farmers
•   Lead the project's partnership with financial institutions and advise on the design and deployment of innovative savings and loans products for project's clients
•   Guided by project's logic model, identify and cultivate new partnership towards the distribution and planting of HPTS
•   Collect and disseminate within project and its partners, updated market information on the tree crops sector
•   Facilitate capacity building of HPTS project partners and clients on project's approaches
•   Support the field implementation of eVoucher scheme and work with HPTS distribution centres operators and issuing agents to address bottlenecks in collaboration with eVoucher/ M&E manager
•   Collaborate with eVoucher/ M&E manager and other project teams to organize eVoucher training for project clients and partners
•   Facilitate M&E data collection and dissemination of project information among partners and clients.
•   Coordinate preparation of monthly, quarterly, semi-annual and annual project reports in compliance with donor requirements
•   Advise project on application of HPTS purchase discount and farmer capacity to co-pay.

Qualification Required & Experience

•   Bachelor's degree in business, supply chain management, marketing, finance or economics. MBA in business or finance degree added advantage.
•   Seven (07) years' work experience, three (03) years business development role within a large private sector enterprise such as financial institution required
•   Previous experience designing and implementing innovative finance solutions preferred
•   Donor funded project experience a plus
•   Knowledge of value chain concept and previous capacity building experience preferred
•   Confident with an ability to deliver a powerpoint presentation and represent the project at major partnership events
•   Ability to clearly articulate ideas and design/deliver participatory training.
•   Entrepreneurial and self-motivated
•   Detail oriented and ability to meet tight deadlines
•   Experience in the usage of computers and office software packages- MS Word, excel, powerpoint, outlook
•   Ability to work collaboratively to achieve results
•   Multicultural work experience
•   Strong English language written and oral communication skills are required. Proficiency in 2 other local languages is essential

Location: Accra

How To Apply For The Job

All interested applicant are invited to forward application letters and resumes to:-

jobs.medahpts@gmail.com indicating position being applied for in the subject heading of the email response.

Closing Date: 07 December, 2015

•   All applications received after the above date and time will not be considered.
•   Only shortlisted applicants will be contacted.