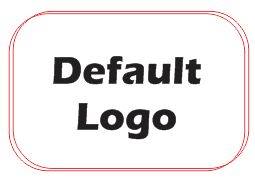 Job Summary
Category:
Banking / Finance
Categories
Job Vacancy For Business Development Officer – Microfinance Firm


A fast growing group of companies operating a diverse stream of business spanning real estates, financial services, security, recruitment, construction, energy, mining, logistics and supply chain etc with clear footprints in Ghana and abroad, is looking for qualified professionals with strong entrepreneurial orientation to join its team in Ghana as: Business Development Officer

Job Summary

•   Plans and delivers effective marketing & sales strategies and monitors the performance of new and existing clients and financial products and services
•   Leads and manages a team, ensuring excellent sales outcomes
•   Pro-actively identifies new and different business opportunities to provide increased sales
•   Research the market for identifying new business opportunities
•   Prepare the annual marketing budget and track expenses against budget
•   Identifies and develops new products and business opportunities with identified key target clients
•   Innovates, offers new ideas and approaches for building relationships with other prospective business partners and with other networks where appropriate

Qualification Required & Experience

•   A degree in Business Administration, Marketing, Finance, supply Chain Management and related disciplines (Chartered Marketer or a related professional qualification in sales and marketing would be an advantage).
•   At least three (3) years business development role within a private sector enterprise such as financial institution will be desirable.
•   Previous experience designing and implementing innovative finance solutions
•   Experience in the financial services sector will also be an added advantage
•   Excellent computer, communication skills, demonstrated leadership ability and vision in managing staff groups and major projects or initiatives.

Location: Accra

How To Apply For The Job

Please send your application letter and CV to:-

greatjobsingh@gmail.com

Closing Date: 11 January, 2016

Please note that only shortlisted applicants will be contacted.