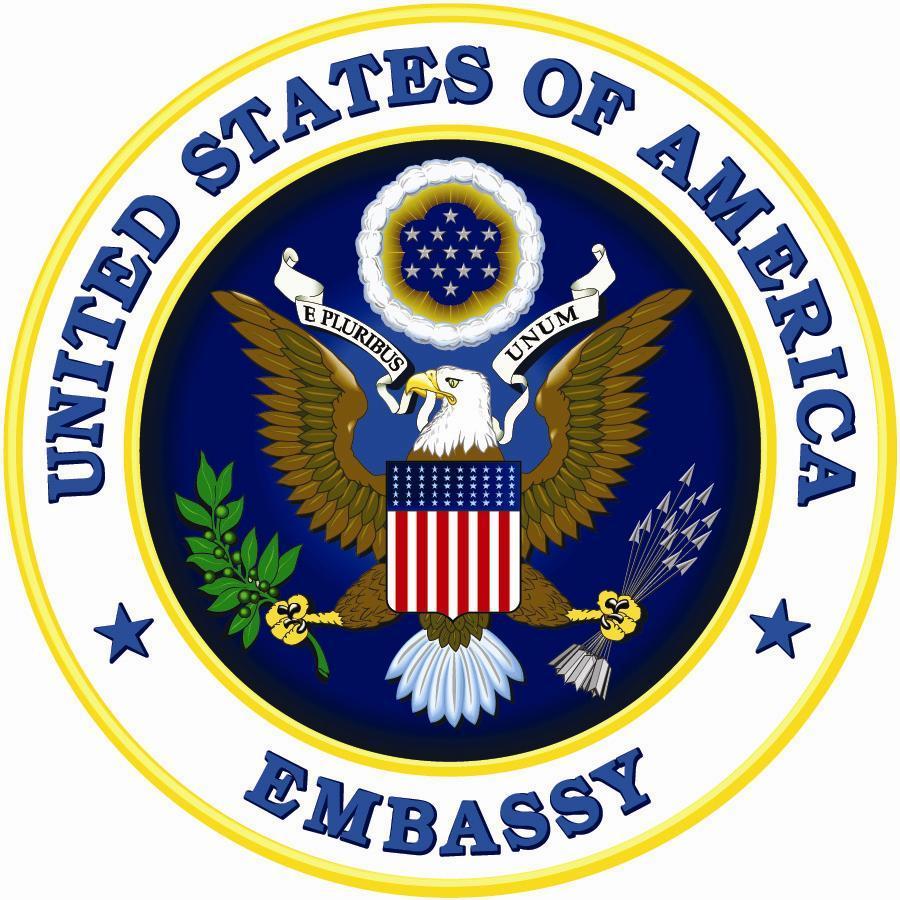 Job Summary
Company:
American Embassy
Category:
NGO / International Agencies
Education:
Bachelors Degree
Categories
Job Vacancy For Cultural Affairs Specialist (Exchanges) At American Embassy


The U.S. Embassy in Accra, Ghana is seeking an individual for the position of CULTURAL AFFAIRS SPECIALIST (EXCHANGES) in the Public Affairs Section of the Embassy.

Position Number: A00108

BASIC FUNCTION OF POSITION

Under the general supervision of the Cultural Affairs Officer (CAO), this position is responsible for administering academic exchange programs. In most instances, the Cultural Affairs Specialist assumes total responsibility for managing the day-to-day aspects of all educational exchanges. Develops personal contacts and maintains liaison at the mid to upper-level of the ministry of education, universities and other scientific and educational institutions. Based on these contacts, the Cultural Affairs Specialist prepares suggested guest lists for embassy events and advises on educational trends and issues.

MAJOR DUTIES AND RESPONSIBILITIES % of Time

A. Administration of Academic Exchange Programs 70%

•   Administers the academic exchanges program, including those exchanges under the auspices of the Fulbright and Humphrey Fellowship programs.
•   Helps recruit and identify applicants based on American embassy objectives, specific program descriptions, and knowledge of Ghanaian institutions.
•   Handles all logistics for academic program selection panels, and participates in all applicant interviews.
•   Coordinates with selected participants from application process through the completion of the program and provides all required logistical and programmatic support, including reviewing applications and drafting selection panel comments/reports, compiling orientation and program support materials and conducting pre-departure and returnee briefings.
•   Coordinates with the embassy's consular section on visa applications and interview processes.
•   Ensures that all academic exchange programs are administered according to determined regulations and budgets.

B. Record-Keeping and Reporting 15%

•   Maintains files on American and Ghanaian academic exchange programs and participants to help with statistical record-keeping, exchange program administration and representational planning.
•   Maintains files on Ghanaian institutions.
•   Prepares reports/evaluations on academic exchange programs as required by the U.S. Department of State and academic exchange implementing partners.

C. Maintaining Contacts and Advising 10%

•   Visits key universities in Ghana and other institutions and maintains contacts with mid-level and high-level officials to facilitate coordination in the administration of the exchange program.
•   Keeps abreast of educational issues in Ghana, and advises on trends and programming opportunities.

D. Other 5%

•   Performs other duties in the Public Affairs Section as required.

Qualification Required & Experience

NOTE: All applicants must address each selection criterion detailed below with specific and comprehensive information supporting each item.

•   Completion of a Bachelor's degree in liberal arts, education, social sciences, journalism, or communications is required.
•   A minimum of five (5) years of experience in Ghana in program management/coordination, management of academic exchanges, or working in higher education administration is required.
•   Level IV (Fluent) in writing, speaking, and reading English is required. Must be able to draft correspondence and other documents for Cultural Affairs Officer (CAO). Language proficiency will be tested.
•   Must have good working knowledge of Microsoft Office applications. Must have good knowledge of both Ghanaian and American social customs, traditions, higher education institutions, and educational systems. Computer skills will be tested.
•   Incumbent must be a detail-oriented self-starter who can work well with others. Must be articulate in speech, including public speaking. Must have strong writing skills.

Salary: GH¢56,457p.a. (Starting salary)

Location: Accra

How To Apply For The Job

Interested candidates for this position must submit the following for consideration of the application:

1. Universal Application for Employment (UAE) as a locally Employed Staff or Family Member (DS-174): or
2. A combination of both: i.e. Section 1-24 of the UAE along with a listing of the applicant's work experience attached as a separate sheet; or
3. A current resume or curriculum vitae that provides the same information found on the UAE (see section 3A below for more information): plus
4. Candidates who claim U.S. Veterans preference must provide a copy of their Form
DD-214 with their application. Candidates who claim conditional US Veteran preference must submit documentation confirming eligibility for a conditional preference in hiring with their application.
5. Any other documentation (e.g., essays, certificates, awards) that addresses the qualification requirements of the position as listed above.
6. A telephone number, post office box and/or e-mail address where we can contact you to schedule an interview.
3A. If an applicant is submitting a resume or curriculum vitae, s/he must provide the following information equal to what is found on the UAE. Copied at: ghanacurrentjobs.com

Failure to do so will result in an incomplete application.

A. Position Title
B. Position Grade
C. Vacancy Announcement Number (if known)
D. Dates Available for Work
E. First, Middle, & Last Names as well as any other names used
F. Date and Place of Birth
G. Current Address, Day, Evening, and Cell phone numbers
H. U.S. Citizenship Status (Yes or No) & status of permanent U.S. Resident (Yes or No; if yes, provide number)
I. U.S. Social Security Number and/or Identification Number
J. Eligibility to work in the country (Yes or No)
K. Special Accommodations the Mission needs to provide
L. If applying for position that includes driving a U.S. Government vehicle, Driver's License Class / Type
M. Days available to work
N. List any relatives or members of your household that work for the U.S. Government (include their Name, Relationship, & Agency, Position, Location)
O. U.S. Eligible Family Member and Veterans Hiring Preference
P. Education
Q. License, Skills, Training, Membership, & Recognition
R. Language Skills
S. Work Experience
T. References

NOTE:

1. All applications must have the Position Number and Position Title identified.
2. All "Hard Copy"/printed applications must be submitted to the Mail Room at the
Chancery. Hard Copy Applications submitted through any other office will not be accepted. You may apply on-line using the email address.:-

AccraHRO@state.gov

This is the preferred means of applying for a position with the American Embassy.

3. ALL APPLICATIONS MUST BE FOR AN OPEN/ADVERTIZED POSITION. APPLICATIONS PREVIOUSLY CONSIDERED FOR A JOB WILL NOT BE HELD/CONSIDERED FOR FUTURE JOBS. IF YOU ARE INTERESTED, YOU MUST RE-APPLY.  

SUBMIT APPLICATION TO:

Human Resources Office
Through the Mailroom, Chancery
American Embassy, Accra
P.O. Box GP194, Accra

POINT OF CONTACT:

Telephone: 0302-741000
Fax: 0302-741389
E-mail: AccraHRO@state.gov

Closing Date: 23 November, 2015

NOTE: ALL U.S. AND NON-GHANAIAN CITIZENS, WHO ARE NOT FAMILY MEMBERS OF USG EMPLOYEES OFFICIALLY ASSIGNED TO POST AND UNDER CHIEF OF MISSION AUTHORITY, MUST ATTACH COPIES OF THE REQUIRED WORK AND/OR RESIDENCY PERMITS TO BE ELIGIBLE FOR CONSIDERATION. NO RELOCATION EXPENSES ARE PROVIDED TO THE JOB LOCATION: ACCRA, GHANA. IF TRANSPORTATION TO ACCRA IS REQUIRED, IT WILL BE THE EMPLOYEE'S RESPONSIBILITY.