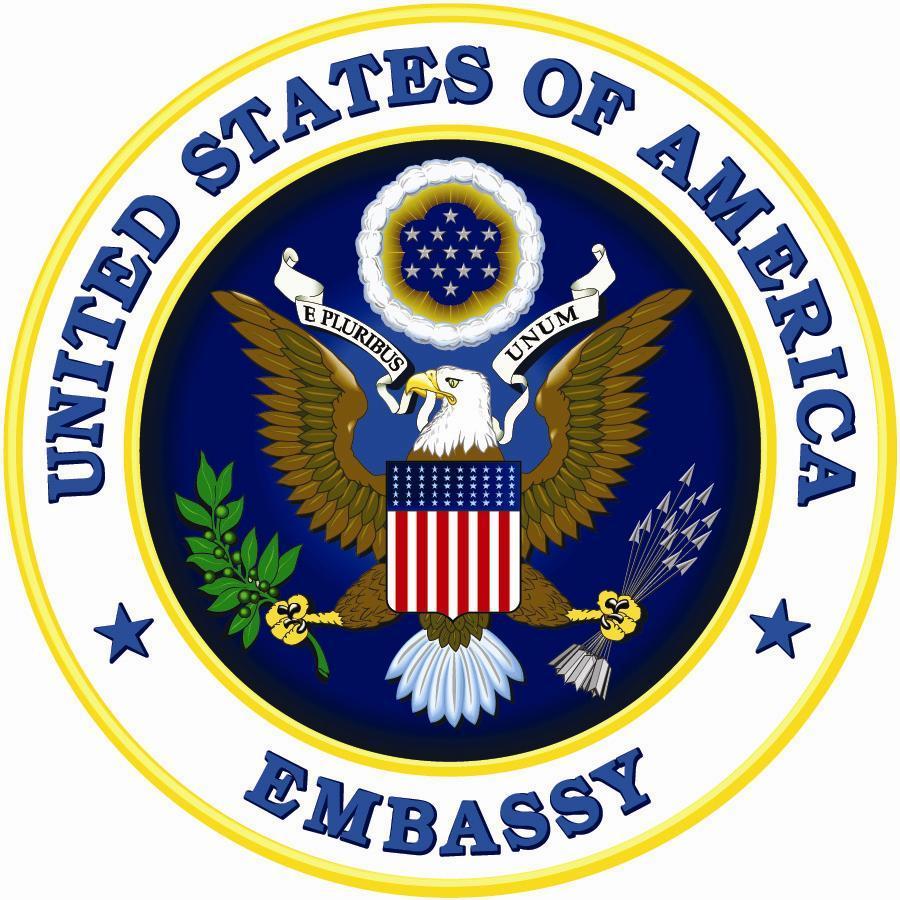 Job Summary
Company:
American Embassy
Category:
NGO / International Agencies
Education:
Bachelors Degree
Categories
Job Vacancy For Democracy and Human Rights Coordinator At American Embassy


The U.S. Mission in Accra, Ghana is seeking eligible and qualified applicants for the position of Democracy and Human Rights Coordinator.

BASIC FUNCTION OF POSITION

Under the supervision of the Political Officer(Human Rights), the incumbent coordinates the implementation of the Democracy and Human Rights portfolio, which includes: rights of persons with disabilities; rights of lesbian , gay, bisexual, transgender and intersex(LGBTI) persons; gender equality; harmful traditional practices; prison conditions; status of refugees; religious freedom and Muslim outreach; modern slavery including child labor and trafficking in persons; social welfare; and efforts to promote good governance and greater government responsiveness to citizens.

Qualification Required & Experience

Applicants must address each required qualification listed below with specific and comprehensive information supporting each item. Failure to do so may result in a determination that the applicant is not qualified.

•   EDUCATION: A Bachelor's Degree is required in any of the following areas: social science, political science, political theory, comparative politics, international relations, national security, foreign policy, government, economics, human rights, democratization, criminal justice and law.
•   EXPERIENCE: At least one (1) year experience in monitoring human rights issues or managing social science programs.
•   LANGUAGE: English Level IV- Fluent. A high degree of proficiency in both the written and spoken language is required. (This will be tested.)

SELECTION PROCESS: When qualified, applicants who are U.S. Citizen Eligible Family Members (USEFMs) and/or preference-eligible U.S. Veterans are given a preference in hiring. Therefore, it is essential that these applicants make themselves known as having a hiring preference and specifically address the required qualifications above in their application.

HIRING PREFERENCE ORDER:

•   USEFM who is ALSO a preference-eligible U.S. Veteran
•   USEFM OR a preference-eligible U.S. Veteran
•   FS on LWOP

ADDITIONAL SELECTION CRITERIA:

•   Management may consider the following when determining successful candidacy: nepotism, conflicts of interest, budget, and residency status.
•   Current OR employees serving a probationary period are not eligible to apply. Current OR employees with an Overall Summary Rating of Needs Improvement or Unsatisfactory on their most recent Employee Performance Report (EPR) are not eligible to apply.
•   Current NOR employees hired on a Family Member Appointment (FMA) or a Personal Service Agreement (PSA) are not eligible to apply within the first 90 calendar days of their employment, unless they have a When Actually Employed (WAE) work schedule.
•   The candidate must be able to obtain and hold a SECRET level security clearance.
•   Candidates who are EFMs, USEFMs, AEFMs, or MOHs must have at least one year remaining on their sponsor's tour of duty to be considered eligible to apply for this position.

Location: Accra

How To Apply For The Job

Applicants must submit the following documents to be considered:

1. Universal Application for Employment (UAE) (Form DS-174), which is available on our website or by contacting Human Resources. (See "For Further Information" above); and
2. Any additional documentation that supports or addresses the requirements listed above (e.g. transcripts, degrees, etc.)

IMPORTANT: Applicants claiming a U.S. Veteran's preference must submit written documentation confirming eligibility (e.g., Member Copy 4 of Form DD-214, Letter from the Veteran's Administration, or certification documenting eligibility under the VOW Act with an expected discharge no later than 120 days after the certification is submitted) by the closing date of the vacancy announcement. If the written documentation confirming eligibility is not received in the HR office by the closing date of the vacancy announcement, the U.S. Veteran's preference will not be considered in the application process. Specific criteria for receiving a U.S. Veteran's preference may be found in HR/OE's Family Member Employment Policy (FMEP).

WHERE TO APPLY:

Human Resources Office 0302-741000

Mailing Address:

Human Resource Office
Through the Mailroom Chancery
American Embassy, Accra
P.O. Box GP 194, Accra
FAX Number: 0302-741389

E-mail Address: AccraHRO@state.gov

Closing Date: 23 December, 2015

EQUAL EMPLOYMENT OPPORTUNITY: The U.S. Mission provides equal opportunity and fair and equitable treatment in employment to all people without regard to race, color, religion, sex, national origin, age, disability, political affiliation, marital status, or sexual orientation. The Department of State also strives to achieve equal employment opportunity in all personnel operations through continuing diversity enhancement programs. The EEO complaint procedure is not available to individuals who believe they have been denied equal opportunity based upon marital status or political affiliation. Individuals with such complaints should avail themselves of the appropriate grievance procedures, remedies for prohibited personnel practices, and/or courts for relief.