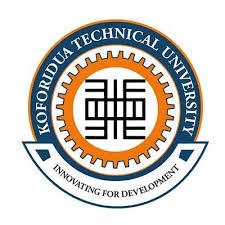 Job Summary
Company:
Koforidua Technical University (KTU)
Category:
Accounting / Auditing
Categories
Job Vacancy For Deputy Internal Auditor


Koforidua Technical University (KTU) invites applications from suitably qualified candidates for appointment as Deputy Internal Auditor.

Qualification Required & Experience

The applicant must:

• Possess a minimum of research Masters' degree in Finance/ Accounting or relevant field,
• Be a Chartered Accountant with membership with recognized professional bodies such as ACCA/ ICA/ CPA/ CIMA;
• Have served as a Senior Internal Auditor in a University or comparable grade in a similar institution/organization for at least six (6) years OR from industry OR public practice with at least ten (10) years managerial experience;
• Be computer literate and conversant with accounting/auditing software applications.

The applicant shall be required to support his/her application with papers (i.e. write-up on work done, position papers, value-added papers) and publication for two (2) External Assessors evaluation.

In addition, the applicant must:

• Be analytical, critical, result-oriented, innovative, and visionary;
• Possess hands-on ability to work independently;
• Possess excellent communication, interpersonal skills; accounting and auditing software;
• Be able to work under pressure to meet deadlines; and
• Possess proactive commercial flair

Note: Evidence of membership of CISA will be an added advantage.

Location: Koforidua

How To Apply For The Job

Applicants should include Cover Letters (indicating the position applied for), Current Curriculum Vitae, Copies of Certificates, Transcripts, and Contact details of three (3) Referees. These may be personally delivered or sent through Registered Mail to:

The Registrar
Koforidua Technical University
P. O. Box KF 981
Koforidua – Ghana

Closing Date: 08 March, 2021

Only Shortlisted Applicants will be contacted.