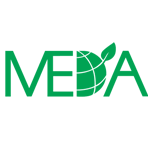 Job Summary
Category:
Driver / Transportation
Categories
Job Vacancy For Drivers (2 Positions) At MEDA


MEDA s an association of Christians who invest in people living in poverty around the world so they can unleash their potential to earn a livelihood to provide for their families and enrich their communities. MEDA has been working in Ghana since 2012. To learn more about MEDA and our work, please visit  www.meda.org .

MEDA has received new funding from the Department of Foreign Affairs Trade and Development (DFATD) to implement a six (6) year project aimed at supporting Ghana's tree crops sector. The project will enhance the productivity and profitability of female and male small farmers and small enterprises in tree crop industries in Northern, Central and Coastal regions of Ghana. The project is to respond to the recent decline in Ghana's tree crop industry. Working with a Canadian private sector firm, Tree Global Canada, and its Ghanaian subsidiary, MEDA will establish industrial-scale commercial nurseries with distribution networks reaching farming communities across the country. The project aims to facilitate the distribution of 21 million tree seedlings over a six (6) year period.

The goal of the project is to improve economic wellbeing of 100,000 farmers in a strengthened export-linked tree crops industries. The project aims to support 50 small enterprises and their employees including 25 tree-sector farmers and industry associations. The project will be implemented from 2015- 2022.

MEDA HPTS project invites interested and qualified Ghanaians and residents of Ghana to apply for the following position. The position will be based in Accra and will involve field travels where required.

Driver (2 vacancies)
Drivers will be responsible for transportation of MEDA HPTS project vehicles, maintaining clear and comprehensive records, as well as providing relevant administrative support. The Drivers will report to the Finance Manager or a designated officer.

Responsibilities:

•   Provide transport to HPTS project personnel and partners where necessary
•   Make recommendations for maintenance of project vehicles
•   Maintain records of mileage and other facts
•   Ensure proper documentation is in vehicle and up-to-date
•   Ensure road worthy certificate and insurance of vehicle are up- to- date always
•   Provide administrative support to project (e.g., collecting and delivering messages/packages; assisting with transactions)
•   Ensure vehicle is in a clean and movable state always

Qualification Required & Experience

•   Driving certificate – clean license.
•   NVTI I I- motor vehicle mechanic training
•   Seven (07) or more years of driving experience.
•   Safe driving skills- knowledge of driving code of Ghana
•   Strong people management skills and attention to detail
•   Solid knowledge of Ghanaian culture and geography.
•   Highly motivated with ability to problem-solve.
•   Excellent organization and time-management skills.
•   Familiarity with common administrative tasks.
•   Strong oral and written English communication skills.

Location: Accra

How To Apply For The Job

All interested applicant are invited to forward application letters and resumes to:-

jobs.medahpts@gmail.com indicating position being applied for in the subject heading of the email response.

Closing Date: 07 December, 2015

•   All applications received after the above date and time will not be considered.
•   Only shortlisted applicants will be contacted.