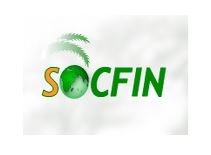 Job Summary
Company:
Plantations Socfinaf Ghana (PSG) Limited
Category:
Secretarial / Receptionist
Education:
Diploma / Degree
Categories
Job Vacancy For Executive Secretary


Plantations Socfinaf Ghana (PSG) Limited wishes to inform all qualified and interested candidates about a vacant position in its General Management Department. Kindly find details of the vacancy below.

Job Title: EXECUTIVE SECRETARY (BOTH MALES & FEMALES CAN APPLY)

Duties and Responsibilities

The responsibilities of the position include but are not limited to:-

• Responsible for all secretarial duties within the Managing Director's Office.
• Responsible for the proper organization and arrangements of the Managing Director's Office.
• Ensure that all necessary logistics and other stationery items needed for the day to day running of the Managing Director's Office are always available.
• Ensure the proper records keeping, filing and retrieval of Company documents which should be under lock and key.
• Responsible for all Minutes taking at Management meetings and ensure that such Minutes are typed and submitted not later than One (1) week after such meetings for implementation of decisions.
• Perform any other duties assigned by the Managing Director as the situation demands.

In addition to the above, the successful applicant is required to:

• Exhibit diligence, honesty, integrity and loyalty to the company throughout the employment period.
• Be responsible and accountable for any losses that the company may sustain as a result of negligence and/or bad job performance.
• Abide by the policies, regulations and operating procedures that the company shall from time to time put into place for the effective and efficient performance of its operations.

Qualification Required & Experience

• Degree in English, Secretarial Education, Executive Office Management or Social Sciences.

Minimum Experience

• Minimum of 10 (TEN) years working experience as an Executive Secretary in supporting and managing the administrative functions of a Chief Executive Officer/Managing Director in a Corporate entity.

Skills

• Very good command of written and spoken English.
• Must be computer literate, especially with WORD and working knowledge of EXCEL.
• VERY confidential.
• Very good filing skills.
• High sense of responsibility, dedication and loyalty.

Location: Western Region - Daboase

How To Apply For The Job

Applicants who are qualified and are interested in the advertised position should apply by submitting their application and supporting documents to the Admin. & HR Department or through

hrpsg@socfinafghana.com

Closing Date: 12 September, 2020

NOTE: APPLICANTS SHOULD NOT BE LESS THAN 40 YEARS OF AGE.