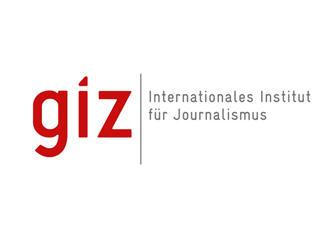 Job Summary
Category:
Banking / Finance
Education:
MBA / Masters Degree
Categories
Job Vacancy For Finance and Administration Manager At GIZ


The Deutsche Gesellschaft fur Internationale Zusammenarbeit (GIZ) GmbH draws on the wealth of regional and technical expertise as well as tried and tested management know-how. As a federal enterprise, we support the German Govemment in achieving its objectives in tne field of intemational cooperation for sustainable development. GIZ offers customised solutions to complex challenges. We offer demand-driven, tailor-made and effective services for sustainable development in more man 130 countries worldwide.

Job Summary

•   The African Cashew initiative (ACi) constitutes a new era of public private partnership in development cooperation: The major funders are the Bill & Melinda Gates Foundation and the German Federal Ministry for Economic Cooperation and Development (BMZ) whose contributions are topped up by various private and public sector partners. On the ground, ACi is implemented by three strong implementing partners: GIZ is acting as the lead agency, supported by two sub-contracted implementing partners - the US-based NGO Technoserve and the Dutch-based NGO FairMatchSupport.
•   The overall goal is to alleviate rural poverty and promote pro-poor growth by increasing income of small-scale farmers and creating new employment opportunities, especially for women.
•   The project started in 2009 and is working in five countries: Benin, Burkina Faso, Cote d'Ivoire, Ghana and Mozambique.
•   In the upcoming third project phase, ACi also expands to other countries and regions.

Main Duties and Responsibilities:

The Finance and Administrative Manager is responsible for

•   efficiently dealing with queries about issues in his/her section
•   performing tasks in compliance with GIZ's Orientation and Rules (O+R)
•   correctly providing services within the team in accordance with GIZ's requirements
•   providing administrative services for the programme
•   meeting the administrative needs of the office independently, with a minimum of intervention
•   managing the support and administrative staff at the programme office

The manager also performs the following tasks:

1. Dialogue with directors manager
The Finance and Administrative Manager
advises his Programme Directors on questions relating to the thematic area and on issues that are relevant to different groups

2. Management responsibility
The Finance and Administrative' Manager

•   is responsible for the business areas, orders and measures assigned within the section and for managing all staff who report to him/her (management responsibility for staff in bands 1-3
•   manages administration and support staff in accordance with management principles and guidelines to promote a sense of corporate identity, enable employees to carry out tasks independently and create scope for creativity
•   is responsible for recruiting, selecting. grading,planning the assignment of and professional development of staff members who report to him/her
•   is also responsible for monitoring, managing staff and ensuring that they provide cost-effective services carries out the annual staff assessment and development talk for staff members who report to him/her provides technical backup for regional project staff

3. Content-related tasks
The Finance and Administrative Manager

•   ensures internal and external networking between different groups and thinks and acts outside the boundaries of the immediate team
•   advises external parties on issues from the manager's area of responsibility
•   networks with other units and takes into account management goals and requirements in providing services
•   formulates solutions for complex issues and fundamental issues relating to the section

Finance & Accounting

•   helps to prepare monthly and annual budgets and monitors deviations
•   helps to prepare quarterly/annually analyses of expenditure compared to total project budget (budget monitoring)
•   checks the vouchers and receipts of project bank and cashbook for completeness and allocation to cost units and categories, and corrects these where necessary before handing over to the GIZ Office accounting unit
•   routinely monitors the monthly project accounting after receipt from GIZ Office accounting unit carries out spot checks of the project bank and cashbook
•   checks all fund requests before release
•   checks travel expense statements of staff for approval by the superior
•   provides direct support to the national and regional coordinators on all matters of finance specifically budget preparation, control and reporting with a view to ensuring good financial standards are met. This will also include some finance training depending on the needs of individual managers as well as partner institutions .

Administration

•   ensures the provision of basic office services including space management and cost sharing, equipment, communications and security to enhance staff safety and productivity
•   supports approaches to e'nhancing ACi common service to attain efficiency and effectiveness monitors and manages budget process of project offices
•   ensures that.all operational reporting requirements are fully met for the office; in collaboration with the Finance Manager
•   ensures the implementation of agreed audit recommendations; advices on corrective measures to be taken and establishes relevant internal controls
•   develops training activities to ensure effective operational performance and efficiency
•   ensures that information is exchanged between project programme staff, partners and other institutions
•   manager or other team members to meetings if necessary
•   is responsible for organising administrative and logistical aspects of project activities (meetings, workshops etc.)
•   coordinates with the GIZ office on the mode of service delivery
•   ensures that computers and software function properly
•   supervises procurement in accordance with GIZ guidelines
•   is responsible for filing documents in reference files or in OMS in line with GIZ's filing rules
•   manages confidential files. specifically in the areas of personnel and finance
•   prepares contracts for consultancy, local subsidy and financing agreement
•   monitors status of contract implementation and submission of reports for subsequent payments

4. Other duties/additional tasks
The Finance and Administrative Manager

•   performs other duties and tasks at the request of management

Qualification Required & Experience

•   MBA/master's degree in economics, or similar area Professional experience
•   At least 5 years' professional experience in a comparable position with management experience

Other knowledge, additional competences

•   finely tuned organisational skills and ability to work on one's own initiative at the conception level
•   very good working knowledge of ICT technologies (related software, phone, fax, email. the internet) and computer applications (e.g. MS Office)
•   very good knowledge English; French and/ or German knowledge is of advantage
•   willingness to updated skills as required by the tasks to be performed - corresponding measures are agreed with management

Location: Accra

How To Apply For The Job

Interested and suitable applicants are to forward their applications with a detailed Curriculum Vitae and a half to one-page letter addressing the applicant's motivation by email to:-

hr-ghana@giz.de

Closing Date: 09 November, 2015

•   Kindly note that only short-listed applicants  would be contacted.
•   If you do not hear from us 2 weeks after the deadline, please consider your application unsuccessful.