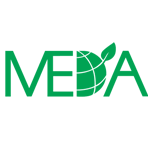 Job Summary
Category:
Banking / Finance
Categories
Job Vacancy For Finance Manager At MEDA


MEDA s an association of Christians who invest in people living in poverty around the world so they can unleash their potential to earn a livelihood to provide for their families and enrich their communities. MEDA has been working in Ghana since 2012. To learn more about MEDA and our work, please visit  www.meda.org .

MEDA has received new funding from the Department of Foreign Affairs Trade and Development (DFATD) to implement a six (6) year project aimed at supporting Ghana's tree crops sector. The project will enhance the productivity and profitability of female and male small farmers and small enterprises in tree crop industries in Northern, Central and Coastal regions of Ghana. The project is to respond to the recent decline in Ghana's tree crop industry. Working with a Canadian private sector firm, Tree Global Canada, and its Ghanaian subsidiary, MEDA will establish industrial-scale commercial nurseries with distribution networks reaching farming communities across the country. The project aims to facilitate the distribution of 21 million tree seedlings over a six (6) year period.

The goal of the project is to improve economic wellbeing of 100,000 farmers in a strengthened export-linked tree crops industries. The project aims to support 50 small enterprises and their employees including 25 tree-sector farmers and industry associations. The project will be implemented from 2015- 2022.

MEDA HPTS project invites interested and qualified Ghanaians and residents of Ghana to apply for the following position. The position will be based in Accra and will involve field travels where required.

Finance Manager

The Finance Manager's (FM) main responsibility is to provide financial and management reporting over the accounting and reporting system and protect the organization's assets through internal control and auditing procedures. The Finance Manager reports to the Field Project Manager and will work closely with the MEDA Waterloo HQ based accounting staff. He/ she is expected to retain close coordination and a positive working relationship with HPTS project staff.

Responsibilities

•   Maintain the MEDA HPTS office accounting systems and procedures
•   Protect the organization's assets through internal control and auditing proceduresPrepare financial reports for submission
•   Facilitate any external audit and audits conducted by MEDA Internal Audit Department
•   Follow MEDA financial management systems and reporting deadlines
•   Implement any change required to address financial process improvements required by MEDA Headquarters, auditors, and donors
•   Analyse project financial results against contract
•   Supervise MEDA's HPTS office banking arrangements and maintain liaison with bankers
•   Prepare the annual and quarterly cash budgets and report against budget to project manager
•   Supervise preparation of the MEDA HPTS project office's annual operation budget; assess project cash flow requirements and ensure necessary coordination with MEDA HQ for timely transfer of funds
•   Maintain necessary documentation for fund transfer and periodic reconciliation with bank
•   Monitor and report on adherence to project management requirements
•   Provide quality control on quarterly reports, and support to MEDA HPTS office management in accordance with availability
•   Provide administrative support to the HPTS project office and oversee the implementation of HR and related policies
•   Supervise administrative and office assistants, and project drivers.

Qualification Required & Experience

•   Minimum of B.Sc. accounting or finance plus professional accounting qualification.
•   At least 5 years work experience in an International development project setting.
•   Advanced computing skills such as MS word, excel and access
•   Required accounting software knowledge- ACCPAC
•   Excellent organization and time-management skills.
•   Strong oral and written communication in English, including report writing
•   Excellent knowledge of Ghanaian business environment and appreciation of relevant statutory requirements

Location: Accra

How To Apply For The Job

All interested applicant are invited to forward application letters and resumes to:-

jobs.medahpts@gmail.com indicating position being applied for in the subject heading of the email response.

Closing Date: 07 December, 2015

•   All applications received after the above date and time will not be considered.
•   Only shortlisted applicants will be contacted.