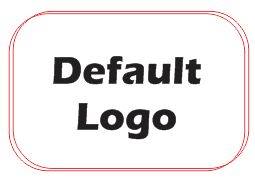 Job Summary
Category:
Banking / Finance
Categories
Job Vacancy For General Manager


A fast growing group of companies operating a diverse stream of business spanning real estates, financial services, security, recruitment, construction, energy, mining, logistics and supply chain etc with clear footprints in Ghana and abroad, is looking for qualified professionals with strong entrepreneurial orientation to join its team in Ghana as: General Manager

Job Purpose:

•   A key Business Leader for the Strategic Business Units (SBUs) with responsibility for multiple functions overseeing all SBUs under the parent company.
•   As part of the Leadership team with the parent company, this role will form a key part of the Strategic Review Team at the head office, in Ghana, and will be required to focus specifically on ensuring that all each SBU is given the focus required to ensure that strategy is developed and executed in line with the overall Group Strategy.
•   The GM will provide mentoring and coaching for the heads and senior staff of the SBUs.
•   Develop clear strategic plans for each of the SBUs that will allow for their respective management to be engaged actively in individual SBU development.
•   Financial responsibility for overseeing all budgets managed by each SBU

Qualification Required & Experience

•   A good first degree or a professional qualification in management, marketing, finance, engineering & operations management or a related field. A  Post-graduate qualification will be an added advantage.
•   Minimum of five (5) years post-graduate experience. An experience in the petroleum sector will also be an added advantage
•   Extensive experience of developing, maintaining and delivering on corporate strategies to meet company objectives and a strong understanding of customer and market dynamics and requirements.
•   A proven ability to oversee all marketing, advertising and promotional staff and activities
•   Excellent computer, communication skills, demonstrated leadership ability and vision in managing staff groups and major projects or initiatives.

Location: Accra

How To Apply For The Job

Please send your application letter and CV to:-

greatjobsingh@gmail.com

Closing Date: 11 January, 2016

Please note that only shortlisted applicants will be contacted.