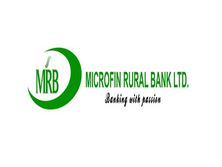 Job Summary
Company:
Microfin Rural Bank Ltd
Category:
Banking / Finance
Location:
Gomoa Pomadze-Central Region
Categories
Job Vacancy For General Manager At Microfin Rural Bank Ltd (Gomoa Pomadze-Central Region)


Microfin Rural Bank Limited with its head office located at Gomoa Pomadze in the Central Region is searching for a suitable and qualified person for the following position:

Job Title: General Manager

Key Duties & Responsibilities:

•   The General Manager is the Head of the Management Staff, and accountable to the Board of Directors.
•   Responsible for the day to day management of the entire operations of the Bank
•   Identify the possible risks incidental to the running and management of a rural bank and develop strategies to mitigate any adverse impact.
•   Responsible for increasing managements effectiveness by communicating value strategies and objectives; assigning accountabilities, planning, monitoring and performance management.
•   Oversees the design, marketing, promotion and the delivery of investment and other technical banking matters and services.
•   Efficiently and effectively supervise the human resources and the departments in line with current laws and regulations.
•   Presents budgets for the approval of the Board and manage Bank's resources within those budgetary guidelines.
•   Ensures that the Bank's operations comply with relevant laws.
•   Develop and maintain positive corporate image of the bank.

Qualification Required & Experience

•   6 years relevant experience of which 3 years must be in a top management level particularly in a rural bank.
•   An MBA will be an added advantage.
•   Good interpersonal, communication, negotiation and persuasive skills.
•   Proficiency in T24 Software Applications.
•   Proficiency in Microsoft Office Applications.

Required Competencies

•   High level of professionalism and personal integrity
•   A strategic thinker with drive
•   Strong leadership and teambuilding skills
•   Meeting Timelines
•   Passion for microfinance

Location: Gomoa Pomadze-Central Region

How To Apply For The Job

Interested applicants should send their applications and CV with 3 professional referees to:-

The Human Resource Manager,
Microfin Rural Bank Limited
P.O Box K.U 78
Winneba

or email to:

info@microfinruralbank.com

Closing Date: 30 November, 2015

Only shortlisted applicants would be contacted.