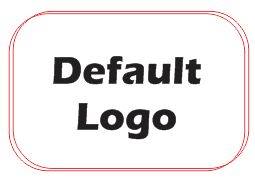 Job Summary
Category:
Human Resources / Admin
Categories
Job Vacancy For HR and Administration Officer


A reputable manufacturing company based in Accra invites applications from suitably qualified and experienced persons for the following position: HR and Administration Officer

Job Summary:

•   Human Resource & Administration Officer oversees all human resource functions, including recruitment, training and labor relations, with a continuous focus on efficiency and process improvement on administration.

Duties and Responsibilities

The primary purpose of this position is to develop and manage the administration of the human resources policies, procedures and programs by:

•   Supporting Directors and Departmental Heads in identifying resourcing requirements and creating clear and effective job descriptions
•   Ensuring the implementation of staff policies, procedures and practices to comply with local regulatory employments and labour laws.
•   Actively managing the recruitment process
•   Supporting employee orientation, development and training
•   Developing and documenting HR policies
•   Developing and administering a compensation and benefits package for staff
•   Managing employee safety, welfare, wellness and health
•   Developing and maintaining a performance appraisal system - utilizing tools such as 360-degree feedback, as appropriate
•   Liaising with external agencies/institutions on corporate matters
•   Drive the preparation of personal development plans for each staff member
•   Responsible for positive employee and industrial relations management
•   Any other duties that may be assigned.

Remuneration: Attractive but negotiable salary based on qualifications and experience.

Qualification Required & Experience

•   A degree in Human Resource Management or closely related discipline
•   5+ years work experience in a similar role, preferably, in the Manufacturing/FMCG Sector
•   Have an in-depth knowledge of the Labour Act 2003 (Act 651) and other relevant legislations
•   Team player who can work effectively with business lines of the organization to provide tailored HR support
•   Ability to communicate in the Akan language too would be an added advantage
•   Knowledge of Microsoft Office Suite and other relevant software applications
•   Reliability and good multitasking abilities
•   Highly self-motivated and able to work effectively without direct supervision
•   Ability to work under pressure with time constraints and set work priorities
•   Ability to create and refine HR related documentation - contracts, key processes (performance evaluation, job descriptions, remuneration scales, etc.)
•   Ability to translate broad, high-level thinking into detailed processes and guides
•   Ability to maintain high standards of accuracy and confidentiality in the information and advice provided to Directors, Management and Employees in general
•   Listening, comprehension and understanding skills and sensitivity to the emotional, attitudinal and political aspect of human resources management
•   Have good analytical, communication, supervisory, negotiation and interpersonal skills
•   Must not be more than 40 years old

Location: Accra

How To Apply For The Job

Please send your application, CV and details of your relevant work-related referees to:

mydgjobs@gmail.com

Closing Date: 02 October, 2015

Indicate the position being applied for e.g. 'HR & Admin. Officer' in the subject area of the e-mail.

NB: Only short listed candidates will be contacted.