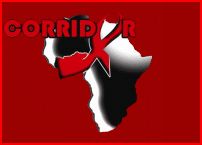 Job Summary
Company:
Abidjan-Lagos Corridor Organization (ALCO)
Category:
Accounting / Auditing
Categories
Job Vacancy For Internal Auditor At Abidjan-Lagos Corridor Organization (ALCO)


Job title: Internal Auditor
Supervision: ALCO Governing Board
Contract duration: Two (02) years, renewable
Job start date: February 1, 2016
Work place: Cotonou (BENIN)

Background and Justification

•   The Abidjan-Lagos Corridor Organization (ALCO) is sub regional intergovernmental organization which was established in 2002 with the mission of reducing HIV impact on interregional trade in West Africa. In fact, in view of the increase of migrations on main roads and fostering economic growth, the Heads of States of member countries namely the Ivory Coast, Ghana, Togo, Benin and Nigeria put in place this organization to facilitate road transit and transport as well as the development and implementation of a sub regional HIV/AIDS response.

•   During its first ten (10) years of service provision, ALCO largely contributed to the improvement of border posts environment and hospital infrastructures from Abidjan to Lagos, STIS and AIDS treatment, as well as the reduction of travelers' transit time.

•   Within the framework of the New Funding Mechanism, the Global Fund (GF)grant allocated to ALCO took new directions. This grant focuses on a gradual transition of HIV prevention services to national programs and a reposition of interventions toward strengthening community system as well as the defense of human rights. The grant covers the period from 2016 to2018.

•   Aware of the challenges in the framework of the implementation of this grant, ALCO undertook actions in order to efficiently manage the resources which will be made available in the framework of this funding. To this effect, ALCO is recruiting an Internal Auditor who will be based at ALCO's headquarters in Cotonou/Benin.

Description of duties

Under the supervision of ALCO's PGB to whom (s)he is accountable through the chair, the internal auditor:

Plans and conducts audits/investigations of activities, processes or operations carried out on the grant funds:

•   Review the activities and processes to understand the nature of the operations, procedures and related internal controls in view of determining operational risks;
•   Review the activities and processes to understand the nature of the operations, procedures and related internal controls in view of determining operational risks;
•   Develop the annual audit plan from the mapping of risks that all activities and grant operational processes are exposed;
•   Determine the scope, nature and timing of audit activities;
•   Design audit procedures and programs;
•   Hold introductory meetings with corporate process owners concerning audit and program risk issues;
•   Share the internal audit charter with corporate process owners, the Coordination and any concerned actor before any internal audit mission;
•   Keep up to date all records of internal audit for supervision missions;
•   Determine to which extent established internal controls are effective and efficient in view of preventing and/or detecting errors and irregularities;
•   Check the accuracy of accounting and financial data of the program, SR and others ;
•   Detect and prevent irregularities and fraud by conducting unannounced investigations or upon request from PGB Chairman;
•   Advise the Coordination on the issues of accounting, reporting, monitoring and compliance with rules in view of preventing errors and irregularities;
•   Organize post-evaluation meetings with the Coordination and corporate process owners to discuss the conclusions and recommendations of the internal audit;
•   Ensure compliance with ALCO's manual of administrative, accounting and financial procedures;

Prepares audit reports and submits them to PGB

•   Express opinions on the relevance, efficiency and effectiveness of established control and procedures systems in view of achieving set goals and recommend corrective measures to improve both operations and internal control;
•   Produce a quarterly report on major risks and pertaining recommendations;
•   Ensure the monitoring of internal audit recommendations implementation to correct the weaknesses in internal controls;
•   Submit an annual report on the internal control of the Program, the strengths, weaknesses, and the updating of risks and recommendations matrix;

Examines the Program financial statements and audit reports:

•   Serve as a focal point or interface for external audit missions;
•   Give an opinion on external audit reports and propose an action plan with appropriate timetable in view of implementing the audit recommendations;
•   Ensure the implementation of recommendations action plan for the external audit;

Qualification Required & Experience

Required profile and competence

•   The incumbent must hold a minimum Master Degree in Audit, accounting, accounts management or any other related field of education;
•   Must have at least 5 years of professional experience in the area of audit or accounts management, in an accounting firm or internal audit department of a company or an internationally funded project;
•   A professional experience in health project management is an asset;
•   Must have good experience in the formulation and implementation of risk-based audit plans;
•   Must have thorough knowledge of rules and techniques of auditing projects and programs funded by international partners;
•   knowledge of procedures of Global Fund for AIDS, Tuberculosis and Malaria is an asset;
•   Must have strong interpersonal skills, (analytical and communication skills.Good command of writing skills and peculiar attention to details; strong integration capacity) ;
•   Highly self-directed,communicative, available, diligent, punctual and honest;
•   Must have excellent command of software applications commonly used; Excel, Word, PowerPoint, MS projects, accounting software, etc.
•   Ability to communicate fluently in English and or French, have good working knowledge of the other language;

Location: Cotonou (BENIN)

How To Apply For The Job

Interested candidates should send a Curriculum Vitae, a letter of motivation, a copy of their degrees, three professional references and their expected salary range to:-

ci.recruitment@deloitte.com

Closing Date: 22 December, 2015

Only preselected candidates will be contacted.