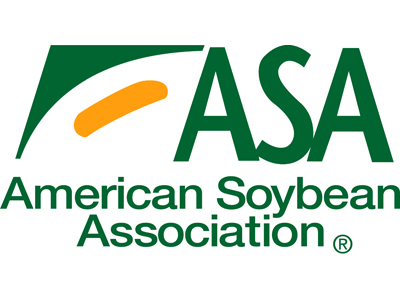 Job Summary
Category:
NGO / International Agencies
Education:
Bachelors Degree
Categories
Job Vacancy For Office Manager At ASA/WISHH


Job Title: Office Manager
Employment Type: Permanent/Full Time
Organization: ASA/WISHH
Location:  Accra, Ghana

Job responsibilities

•   Assist the Chief of Party (CoP) and Deputy Chief of Party (DCoP) in scheduling appointments and keeping an office calendar for meetings, appointments, field visits, AMPLIFIES events, etc.
•   Scan, print, photocopy, format and file documents as directed
•   At the CoP's request, prepare products as flow charts, GANTT charts, Power Point presentations, meeting minutes, etc., using various computer software packages (such MS project, MS Visio, Excel, Power Point)
•   Ensure that proper documents and folders are prepared for meetings and appointments as directed
•   Assist the Finance Officer on day-to-day financial matters: bookkeeping, maintaining accounting and finance records of in-country expenses, monitoring of obligations and spreadsheets containing current project expense data
•   Maintain complete records of recruitment processes, incl. adverts, SoWs, interview grids/scores, etc.
•   Request quotations from vendors/suppliers and keep copies as per ASA/USDA regulations
•   Provide reception services: ensure that visitors are greeted and directed to proper staff and serve guests with beverages and snacks as necessary
•   Book catering services as required for meetings, workshops entertaining visitors
•   Make trips to stores to replenish office supplies, fuel, etc.; run other errands as necessary and as directed by the CoP and DCoP;
•   Assist the Finance Officer in ensuring that all office bills (i.e. water, internet, telephone, etc.) are paid
•   Maintain a delivery log of all deliveries; work with office driver to maintain a vehicle log book
•   Maintain and update an inventory list and asset register
•   Assist with logistics, guests lists, RSVP for various AMPLIFIES events including conferences, workshops, presentations, high-level meetings with partners, etc.
•   Other duties as assigned by the CoP and DCoP

Qualification Required & Experience

•   Education: Associates or Bachelor's required
•   Experience: 5 Years' experience in bookkeeping and front office experience
•   Other: Knowledge of the Microsoft Suite required.  Knowledge of MS Project, MS Visio, Microsoft Publisher a plus.
•   Demonstrated integrity and accountability
•   Fined honed interpersonal skills, including tact and diplomacy
•   Ability to work with different clients, stakeholders and partners, and to deliver under pressure and tight deadlines
•   High degree of organization, punctuality and commitment
•   Fluency in English

Compensation: Commensurate with experience

Location: Accra

How To Apply For The Job

send electronic submission of resume including salary requirements to:-

morrowem@gmail.com

Closing Date: 13 October, 2015

Interested individuals are encouraged to apply quickly as the applicant review and interview process will begin immediately.

Please write "Office Manager, Ghana" in the subject line. No telephone inquiries, please. Finalists will be contacted.  ASA is an Equal Opportunity Employer.

In accordance with Federal Law and U.S. Department of Agriculture (USDA) policy, World Initiative for Soy in Human Health (WISHH) is prohibited from discriminating in its programs and activities on the basis of race, color, national origin, sex, religion, age, disability, or political beliefs. WISHH is an equal opportunity provider and employer.