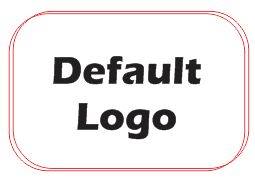 Categories
Job Vacancy For Operations Manager


Our client, a reputable company in the fisheries sector located at Tema has vacancy for the following position: OPERATIONS MANAGER

Key responsibilities:

•   To develop the market for the company's products and services and to establish business relationship with clients.
•   Conduct market surveys and analysis to make the company's products and services more competitive in the market.
•   Improve the operational systems, processes and policies in support of organizations mission -- specifically, support better management reporting, information flow and management, business process and organizational planning
•   Report on the company's operations.
•   Develop and implement promotional strategies for the company's products and services.
•   To create an interface between management and stakeholders.
•   To undertake any other ventures referred by managing director and management.
•   Manage and increase the effectiveness and efficiency of Support Services, through improvements to each function as well as coordination and communication between support and business functions.
•   Play a significant role in long-term planning, including an initiative geared toward operational excellence.

Qualification Required & Experience

•   A good first degree or a professional qualification in marketing, engineering & marketing, operations management or a related field. A  Post-graduate qualification will be an added advantage.
•   Minimum of five (5) years post-graduate experience. An experience in the fisheries sector and multicultural environment will also be an added advantage
•   Extensive experience of developing, maintaining and delivering on marketing strategies to meet company objectives and a strong understanding of customer and market dynamics and requirements.
•   A proven ability to oversee all operations, marketing, advertising and promotional staff and activities
•   Excellent computer skills and proficient in excel, word, outlook, and access
•   Excellent communication skills both verbal and written
•   Demonstrated leadership and vision in managing staff groups and major projects or initiatives.
•   Excellent interpersonal skills and a collaborative management style.
•   Budget development and oversight experience

Location: Tema

How To Apply For The Job

Please send your application letter and CV to:

greatjobsingh@gmail.com

Closing Date: 11 January, 2016

Please note that only shortlisted applicants will be contacted.