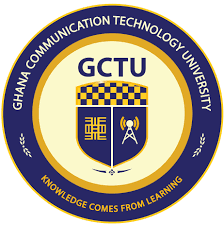 Job Summary
Company:
Ghana Communication Technology University
Category:
Education / Training
Categories
Job Vacancy For Registrar


The Council of Ghana Communication Technology University - GCTU, hereby announces that the following key positions are vacant: Registrar

Qualification Required & Experience

The ideal candidate for the position of Registrar at Ghana Communication Technology University will be required to have the following:

• At least a regular Master's Degree in a relevant field with not less than 10 years post qualification experience, 4 of which should have been at the level of Deputy Registrar or equivalent senior management level in a unversity or an analogous institution
• Senior management experience in a large, complex and decentralized organisation preferably in an academic institution
• Strong intellect with excellent managerial, writing, communication, interpersonal and team-building skills
• Effective leadership, supervision and mentoring skills
• High quality of administrative expertise, sound judgment, initiative, resourcefulness, precision and professionalism in a tertiary institution
• A deep appreciation of the academic working environment, law, statutes and policies of the Ghana Communication Technology University
• Be principled with strong and proven sense of public morality and integrity
• Be of unblemished character and have a high degree of personal integrity, preferably with a strong and proven sense of public morality and integrity
• An understanding of the history and evolution of unversities, local higher education policy and practice.
• Considerable experience in dealing with a wide variety of internal and external public
• Contemporary ICT skills and knowledge of technology driven administrative systems

Tenure and Remuneration

• The Applicant should be able to serve the initial term of 4 years
• The appointment may be renewed for a further term of up to 4 years provided that the extension is not beyoung the statutory retirement age of 60
• The salary and conditions of service attached to this position are equivalent to those of Registrars of Public Universities in Ghana.

Location: Accra

How To Apply For The Job

Interested applicants should submit 10 copies of applications marked as "Application For The Position of Registrar in sealed envelope delivered by hand or by registered postage to:

The Chairperson
The Search Committee For the Apointment Of Registrar
Search Committees Secretariat, Tesano Campus
Ghana Communication Technology University
P.M.B 100
Accra North

The application dossier must include the following:

• Curriculum vitae with documentation on personal history, academic, credentials, working experience and names, telephone numbers and current email addresses of 3 referees
• A statement of between 2,000 to 2,500 words indicating how they would use the position to advance the vision and mission of Ghana Communication Technology University
• One Passport Photographs
• Copies of all relevant academic and professional certificates
• Candidates must request their referees to submit their references directly to the above address

Closing Date: 11 February, 2022

Only shortlisted applicants will be contacted.