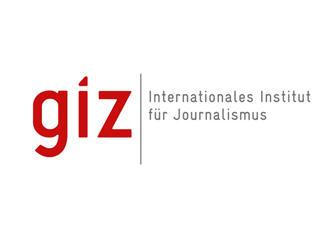 Categories
Job Vacancy For Senior Advisor At GIZ


The Deutsche Gesellschaft fur Internationale Zusammenarbeit (GIZ) GmbH draws on the wealth of regional and technical expertise as well as tried and tested management know-how. As a federal enterprise, we support the German Govemment in achieving its objectives in tne field of intemational cooperation for sustainable development. GIZ offers customised solutions to complex challenges. We offer demand-driven, tailor-made and effective services for sustainable development in more man 130 countries worldwide.

Responsibilities:

The senior advisor is responsible for:

•   Managing an area of responsibility that forms part of the programme objectives, team agreements and/or agreements with the superior;
•   Supporting the Team Leader Country Programme in its tasks to promote relevant subject areas in the Ghanaian agricultural and food sector;
•   Assisting project/programme initiatives to provide professional advisory services to and cooperate with a broad range of target groups;
•   Innovation and knowledge management;
•   Creating and maintaining good working relations with the project partners, the contractor, consultants relevant farmer organisations, private sector associations and companies in agricultural production, processing and marketing.

The professional advisor performs the following tasks:
Tasks

Advising the partner institution(s)

The senior advisor:

•   Assists and monitors the development and implementation of project/programme plans and activities in close consultation with counterparts;
•   Makes field visits to sites of project partners within Ghana and possibly abroad (mainly Germany)
•   Contributes to preparing and implementing the coordination process, joint project / programme activities and work at the regional level;
•   Deals with the design, preparation and implementation of workshops, seminars and other events on issues connected with the project/programme's area of activity;
•   Develops and organises quality assurance measures and suggests necessary changes. improvements and initiatives;
•   Participates in identifying needs for external support and advice;
•   Supports elaboration-of policy recommendations and develops a strategic approach;
•   Assist in defining terms of reference, selection, and supervision of contracted third parties in carrying out project activities, including performance evaluation;
•   Support in monitoring project progress, reviews reports and documents concerning the project progress determines bottlenecks and recommend alternative courses of management action to the Team Leader.

2. Networking and Cooperation

•   Supports cooperation, regular contact and dialogue with partners, assists with PR work and cooperates with local communities, relevant organisations, non-governmental agencies and individuals in the project/programme environment and with other projects to improve and maintain good working relationships;
•   Communicates local interests and efforts, forwards these and encourages sharing ideas and Information for the benefit of the project/programme;
•   Cooperates very well with and ensures regular contacts with other GIZ-units, project partners and relevant private sector companies and institutions as well as with other projects and organisations working in the field.

3. Knowledge management
The senior advisor

•   Compiles information about the Ghanaian agricultural and food sectors at large and about individual sub-sectors;
•   Ensures knowledge transfer to project/programme information;
•   Develops ready-to-use strategies and technical concepts, including guidelines, manuals and procedures;
•   Draws up reports and inputs and presentation documents;
•   Prepares appropriate input for various project/programme reports including annual reports, and contributes to the other reports required by the programme manager and GIZ Head Office;
•   Assists with research activities and studies on political issues which benefit joint programmes;
•   Support research and studies activities on policy topics that will benefit the tasks of the project

4. Coordination and management tasks
The professional, advisory:

•   Assists with general project planning and develops project concepts including preparation, organisation and moderation of planning exercises and their implementation, management, monitoring, quality management, evaluation, communication and documentation;
•   Coordinates relevant project activities at local level in consultation with the manager and in cooperation with the partners, both as regards implementation and preparing organisational aspects;
•   Compiles the relevant information for joint activities and assignments; prepares the budget for key events and related financial documentation in the absence of the Team Leader, undertakes appropriate actions to facilitate continued operation of the programme;
•   Handles other management on behalf of GIZ (e.g. offer preparation, impact monitoring, project progress review, reporting)

Qualification Required & Experience

•   MSc degree in agricultural sciences, agricultural economics, agricultural engineering with proven experience in the agricultural or food sectors Professional experience
•   At least 5 years of professional working
•   Experience in the Ghanaian agricultural and/or food sectors, preferably in business- related organisations or projects
•   Experiences with German organisations and/or in Germany are of advantage

Other Duties/Additional tasks:
special tasks which are relevant to the project have to be taken on request by project manager

Other knowledge, additional competencies:

•   Very good working knowledge of ICT technologies (related software, phone, fax, email, the internet) and computer applications (e.g. MS Office);
•   Fluent written and oral knowledge of the European language widely used in the country and a working knowledge of German;
•   Willingness to updated skill as required by the tasks to be performe - corresponding measures are agreed with management

Location: Accra

How To Apply For The Job

Interested and suitable applicants are to forward their applications with a detailed Curriculum Vitae and a half to one-page letter addressing the applicant's motivation by email to:-

hr-ghana@giz.de

Closing Date: 22 September, 2015

•   Kindly note that only short-listed applicants  would be contacted.
•   If you do not hear from us 2 weeks after the deadline, please consider your application unsuccessful.