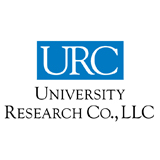 Categories
Job Vacancy For Technical Program Officer At URC Ghana


URC and the USAID-funded Systems for Health Project is recruiting for the under-listed position to be part of the Project's Team.

•   Technical Program Officer
•   Hours:  Full-Time
•   Length of Contract:  1 year, renewable
•   Reports to:  Deputy Chief of Party – Health Systems
•   Deputy Chief of Party - Service Delivery
•   Location:  Greater Accra Region (2 positions)

Job Summary

The position of Technical Program Officer is located in the Technical Office of USAID Systems for Health Project Office in Accra.  The incumbent will work closely with the Chief of Party and Deputy Chiefs of Party to play a key role in the coordination of technical activities across the Systems for Health portfolio.

Major Duties and Responsibilities

Provide coordination support to the Systems for Health technical portfolio through:

•   Monitor/record timing of activities across technical areas (via activity calendars, etc.)
•   Coordinate with Systems for Health leadership, Technical and Operations teams to suggest efficient timing of activities that will allow the project to make the best use of labour and resources
•   Follow up with technical teams on completion of activities, gathering activity deliverables for filing electronically in Systems for Health database
•   Participate in internal technical strategy and coordination meetings as well as meetings with external stakeholders, taking detailed minutes and following up with participants as necessary to finalize and distribute minutes to the Systems for Health team
•   Identification and synthesis of best practices and lessons learned across technical areas. With support from Systems for Health leadership, implement practices for improvement of Systems for Health technical processes and coordination.
•   Provide support to the Systems for Health Knowledge Management/Communications team to prepare, write and edit communication materials and deliverables such as technical briefs, success stories, quarterly/annual reports, etc.
•   Assist in developing technical content for presentations and briefings as requested
•   Research Support
•   Monitor and gather current technical knowledge to inform Systems for Health activities and distribute to relevant staff/stakeholders
•   As directed, support technical staff with compilation of research on specific topics to be used for revision of training materials, policies, etc.

Qualification Required & Experience

•   Advanced Degree in Public Health, Nursing, Pharmacy or related field required.
•   Minimum of 5 years work experience in a health-related field.  Previous work with Ghana Health Service and/or USG funded projects preferred.  Track record of working effectively with a broad range of partners and in a team environment
•   Strong verbal and written English communication skills is required.
•   Demonstrated high-quality technical writing, editing, and proofreading skills.

Location: Greater Accra

How To Apply For The Job

Please note: Only candidates who are eligible to work in Ghana for an indefinite period without a need for sponsorship will be considered for this position.

To Apply

For immediate consideration, please email your CV and Cover Letter, addressed to the:-

HR & Admin. Officer,
USAID Systems for Health Project,
PMB CT 134,
Accra - Ghana

To:- hrghana@systemsforhealth.urc-chs.com  indicating "Technical Program Officer" (including preference of location) in the subject line.

Closing Date: 21 October, 2015

•   Due to the large number of inquiries we receive, only candidates who have met the required experience & qualifications for this position will be contacted.
•   No phone calls please.
•   However, since we are active around the world in the field of public health, we may wish to retain your CV in our database for other/future opportunities, unless you direct us otherwise.
•   Thank you very much for your interest.