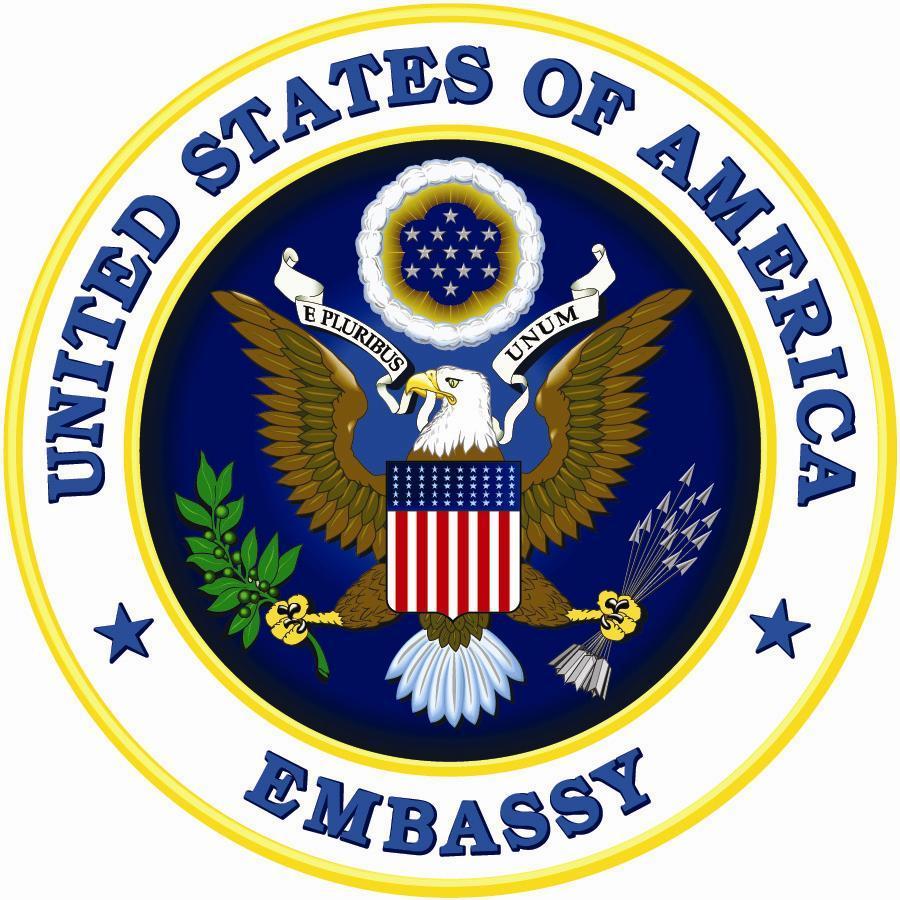 Job Summary
Company:
American Embassy
Category:
NGO / International Agencies
Categories
Job Vacancy For Training Manager At American Embassy


The U.S. Embassy in Accra, Ghana is seeking an individual for the position of TRAINING MANAGER in the Office of Security Cooperation (OSC) of the Embassy.

POSITION NO: A11001

BASIC FUNCTION OF POSITION

•   The incumbent represents the Office of Security Cooperation (OSC) in discharging U. S. interests in connection with the International Military Education and Training (IMET) and other training programs with Ghana. S/he is responsible for planning and evaluating training provided to Ghana Armed Forces personnel in accordance with U.S. Africa Command (AFRICOM) objectives. Incumbent assists the OSC Chief in the management of Foreign Military Sales/Foreign Military Financing cases as they pertain to training to ensure the office maintains compliance with Foreign Assistance Act (FAA) of 1961, as amended, and effective use of all available training funding; provides support to OSC for all Ghanaian official travel activities and performs all other administrative support functions as assigned.

•   Incumbent consults with the highest authorities of the Ghanaian military and answers inquiries and explains policy, training programs, and procedures regarding participant training; manages a
large sub-Saharan Africa IMET program with an annual budget of $650,000, identifies actual and potential problem areas within IMET and, in coordination with OSC Chief, initiates corrective actions. S/he consults with Ghanaian military officials to determine training requirements and recommends appropriate courses, works with Country Program Managers (CPMs) of the U.S. Military Departments (MILDEPs) to implement the Ghanaian training requirements. Incumbent develops and coordinates comprehensive two-year training plans to accomplish USAFRICOM's mission and the Ghanaian military objectives. S/he develops complete understanding of IMET and other training programs Counter Terrorism Fellowship Program(CTFP), Aviation Leadership Program (ALP), Regional Centers etc. program policies, including Department of State guidance for planning , developing and executing the program; publishes Invitational Travel Orders (ITOs), student biographies and conducts pre-departure and post-return briefings for participants attending training as well as travel vouchers following completion of training.

•   Advises Ghanaian military authorities on specific categories and locations of available training in the United States and recommends specific types of training required to accomplish training objectives; establishes and proactively maintains liaison with counterparts and members of Department of Defense (DOD), U.S. Military Services and other U. S. agencies as well as appropriate Ghanaian officials whose work is related to Security Assistance training in Ghana. Provides administrative support for all official travel support by Office of Security Cooperation by coordinating with other embassy sections, transportation procurement, orders processing, correspondence with Ghana Armed Forces (GAF), departure or return briefs and visa assistance. S/he maintains a detailed tracking system for all sponsored travel and drafts biweekly training memorandum for Ghana Armed Forces; becomes familiar with the status of all open or pending Foreign Military Financing/Foreign Military Sales (FMF/FMS) training cases and assists in maintaining training case files which are up to date. Assists the Budget Analyst with daily duties and serves as back-up when the Budget Analyst is absent and performs other duties as assigned.

Qualification Required & Experience

NOTE: All applicants must address each selection criterion detailed below with specific and comprehensive information supporting each item.

•   Completion of college degree, specifically in Training Management, Human Resources, Management, Public Administration, or Business Administration is required.
•   Three to Four (3-4) years of progressively responsible experience in training programs administration is required. At least two (2) years work experience in an Embassy and/or ten (10) years experience prior member of Ghana Armed Forces or U.S. military is required.
•   Level IV (fluent) in written, spoken and reading English. High degree of proficiency in both the written and spoken language, including the ability to translate. On occasion, the Job Holder may need to act as an interpreter. Language proficiency will be tested.
•   Business administration skills required.
•   Must have the ability to manage complex training requirements and schedules; manage training and office budgets; obtain, analyze, and evaluate relatively extensive data and prepare precise and accurate analytical reports; develop and maintain a wide range of working-level and senior-level contacts in DoD, Ghanaian military authorities and Government of Ghana circles; and render advice clearly and objectively. Strong computer skills (Microsoft Office suite, plus special programs/websites) are required. Typing speed (40wpm) and computer skills will be tested.

Salary: GH¢42,848 p.a. (Starting salary)

Location: Accra

How To Apply For The Job

Interested candidates for this position must submit the following for consideration of the application:

1. Universal Application for Employment (UAE) as a locally Employed Staff or Family Member (DS-174): or
2. A combination of both: i.e. Section 1-24 of the UAE along with a listing of the applicant's work experience attached as a separate sheet; or
3. A current resume or curriculum vitae that provides the same information found on the UAE (see section 3A below for more information): plus
4. Candidates who claim U.S. Veterans preference must provide a copy of their Form
DD-214 with their application. Candidates who claim conditional US Veteran preference must submit documentation confirming eligibility for a conditional preference in hiring with their application.
5. Any other documentation (e.g., essays, certificates, awards) that addresses the qualification requirements of the position as listed above.
6. A telephone number, post office box and/or e-mail address where we can contact you to schedule an interview.
3A. If an applicant is submitting a resume or curriculum vitae, s/he must provide the following information equal to what is found on the UAE.

Failure to do so will result in an incomplete application.

A. Position Title
B. Position Grade
C. Vacancy Announcement Number (if known)
D. Dates Available for Work
E. First, Middle, & Last Names as well as any other names used
F. Date and Place of Birth
G. Current Address, Day, Evening, and Cell phone numbers
H. U.S. Citizenship Status (Yes or No) & status of permanent U.S. Resident (Yes or No; if yes, provide number)
I. U.S. Social Security Number and/or Identification Number
J. Eligibility to work in the country (Yes or No)
K. Special Accommodations the Mission needs to provide
L. If applying for position that includes driving a U.S. Government vehicle, Driver's License Class / Type
M. Days available to work
N. List any relatives or members of your household that work for the U.S. Government (include their Name, Relationship, & Agency, Position, Location)
O. U.S. Eligible Family Member and Veterans Hiring Preference
P. Education
Q. License, Skills, Training, Membership, & Recognition
R. Language Skills
S. Work Experience
T. References

NOTE:

1. All applications must have the Position Number and Position Title identified.
2. All "Hard Copy"/printed applications must be submitted to the Mail Room at the
Chancery. Hard Copy Applications submitted through any other office will not be accepted. You may apply on-line using the email address.:-

AccraHRO@state.gov

This is the preferred means of applying for a position with the American Embassy.

3. ALL APPLICATIONS MUST BE FOR AN OPEN/ADVERTIZED POSITION. APPLICATIONS PREVIOUSLY CONSIDERED FOR A JOB WILL NOT BE HELD/CONSIDERED FOR FUTURE JOBS. IF YOU ARE INTERESTED, YOU MUST RE-APPLY.    

SUBMIT APPLICATION TO:

Human Resources Office
Through the Mailroom, Chancery
American Embassy, Accra
P.O. Box GP194, Accra

POINT OF CONTACT:

Telephone: 0302-741000
Fax: 0302-741389
E-mail: AccraHRO@state.gov

Closing Date: 23 October, 2015

NOTE: ALL U.S. AND NON-GHANAIAN CITIZENS, WHO ARE NOT FAMILY MEMBERS OF USG EMPLOYEES OFFICIALLY ASSIGNED TO POST AND UNDER CHIEF OF MISSION AUTHORITY, MUST ATTACH COPIES OF THE REQUIRED WORK AND/OR RESIDENCY PERMITS TO BE ELIGIBLE FOR CONSIDERATION. NO RELOCATION EXPENSES ARE PROVIDED TO THE JOB LOCATION: ACCRA, GHANA. IF TRANSPORTATION TO ACCRA IS REQUIRED, IT WILL BE THE EMPLOYEE'S RESPONSIBILITY.