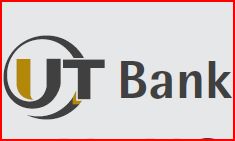 Job Summary
Category:
Banking / Finance
Categories
Job Vacancy For Unit Head, Oil & Gas At UT Bank


UT Bank, an indigenous Ghanaian company in the financial industry is seeking to recruit ambitious and self-motivated persons as various Unit Heads in the Corporate Banking Department. The successful candidates should be reliable, self-starters and individuals who take pride in their work. In the performance of their duties, Unit Heads will be required to demonstrate high integrity, excellent commercial insight of the industry and great communication skills.

Job Purpose:

•   Reporting to the Head of Corporate Banking, the role will involve primary focus on business development relationship management and client experience of the various segments of the Oil and Gas sector (Upstream Oil & Gas, Downstream Oil & Gas, Energy and Mining).

Key Responsibilities:

•   Develop and increase sales, profitability, market share and customer satisfaction within the Oil & Gas sector
•   Generate new revenue opportunities from existing and prospective customers
•   Manage and deepen relationships with existing and prospective customers
•   Lead team to win new accounts and resuscitate dormant relationships
•   Coordinate the activities of the team and ensuring adherence to the oil & gas target and drive
•   Champion the drive for deposit mobilization and enhance profitability within the segments
•   Ensure effective risk asset appraisal, disbursement and monitoring within the segments
•   Review key team activities and performance reports, and taking appropriate actions to ensure business objectives are achieved
•   Manage staff performance using the Balanced Scorecard as well as other performance management methods such as coaching and performance analysis

Qualification Required & Experience

•   Deep insight into the Oil and Gas Industry
•   Excellent Relationship Management skills
•   Broad knowledge of the banking industry
•   Proven ability to identify opportunities and convert them into pipeline deals and actuals
•   Good knowledge of credit risk appraisal
•   General knowledge of financial statements (Balance Sheet and Profit and Loss Statements)
•   Good understanding of the workings of the Corporate Banking environment
•   Excellent selling abilities as well as great communication skills     -.
•   Strong team and interpersonal skills
•   Experienced in Performance Management including coaching and performance analysis skills
•   Proven integrity and very reliable
•   Eye for detail, self-motivated and resilient
•   Must have a minimum of a First Degree in any discipline plus a Professional or a Post Graduate
•   Must have not less than five (5) years managerial experience

Location: Accra

How To Apply For The Job

If you have what it takes and meet the essential requirements enumerated above please forward your most recent CV to:-

jobs@utbankghana.com (not later than 2 weeks after publication of this advert) indicating in the subject area the role being applied for.

Closing Date: 14 December, 2015

Kindly note that only shortlisted candidates will be contacted.