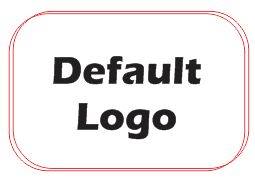 Job Summary
Category:
Accounting / Auditing
Categories
Job Vacancy For General Accounting Manager


We are looking for an experienced and ambitious finance professional with good understanding of accounting and reporting to join our Finance team as General Accounting Manager in the Finance Department. (S)He will report to the Financial Controller and will be responsible for all accounts receivables from a financial accounting perspective. The General Accounting Manager will contribute significantly by ensuring value creation through bad debt reduction and working capital optimization.

Key Responsibilities

• Generate and review various GL reports including cash collection reports, aging reports, advances not yet utilized, and employee balance reconciliations and provide explanations for variances;
• Produce accurate and timely reports and schedules to ensure clear visibility into the performance of various receivable streams including Operator accounting ;
• Work closely with the Credit Control function to ensure receivable balances are maintained within acceptable Limits;
• Responsible for the recognition of cost and Revenue for Interconnect and Roaming streams;
• Monitor customer account details for non-payments, delayed payments and other irregularities;
• Maintain fully reconciled Inter connect & roaming receivable balances;
• Perform sub ledger reconciliations with general ledger and minimize unreconciled balances to zero;
• Champion the implementation of all business controls specific to the enterprise business ;
• Support the working capital management of the business by providing clear timely reports on receivable trends;
• Work closely with the Revenue Assurance and Revenue Reporting team to ensure accurate booking of cost and revenue in respect of interconnect for month-end financial reporting;
• Liaise with Revenue Assurance and Interconnect Partners to ensure proper dispute management;
• Provide early warning signs for finance by generating weekly reports clearly highlighting bad debt exposure

Qualification Required & Experience

• A University Degree in any field with emphasis on Accounting, Finance or related disciplines. Possession of an MBA/MSc is a plus;
• Accounting qualification such as ICA, ACCA, CIMA etc. is a pre-requisite;
• A minimum of Three (3) to Five (5) years accounting /strong financial reporting experience in a or similar role;
• Advanced Microsoft Excel and PowerPoint skills;
• Hands-on and the ability to meet deadlines.

Location: Accra

How To Apply For The Job

Interested and qualified applicants should send their Applications & Curriculum Vitae to:

Recruitment@airteltigo.com.gh

Kindly indicate the role you are applying for in the email subject.

Closing Date: 17 May, 2018

While we appreciate all interest, only shortlisted candidates will be contacted due to the volume of applications.

Ready to be part of our dynamic and innovative team? At AirtelTigo, we enhance the value of our employees by providing long-term growth and opportunities in an ever-evolving work environment. Our values are at the core of what we do and represents who we are; simplicity, integrity, passion, Transparency. Initiate your journey to be part of our world-class team and experience a rewarding career.