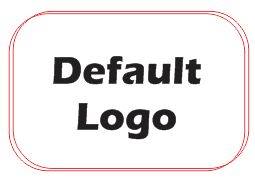 Job Summary
Category:
Telecommunications
Categories
Job Vacancy For Head of Contact Center Operations and Partner Management


We are looking for an individual with an extensive background in contact center operations to join our Customer Experience team as Head of Contact Center Operations and Partner Management in the Commercial Department. (S)He will report to the Director, Customer Experience and will be responsible for the delivery of excellent customer experience at the contact center. Work with stakeholders to reduce customer pain points based on customer feedback. Work closely with Director, Customer Experience to ensure consistency in service delivery at the contact center.

Key Responsibilities

• Lead in the implementation of security audits to identify areas for improvement;
• Assist with the development and management of all risk, crisis and disaster management plans
procedures and installations;
• Monitor and advise on local social political developments;
• Maintain relationships with national security and specified governmental agencies;
• Build strong relationships with contracted security and technical service providers.
• Assist with the development of company's safety/security policies;
• Create security architecture and plans for key company's cell sites;
• Prepare an evacuation plans for all cell sites and perform risk assessments;
• Liaise with key stakeholders to develop innovative and creative security strategies;
• Train and supervise contracted security personnel, monitor and record compliance to agreed post orders;
• Assist or lead security and/or safety awareness training, evacuation training, incidence and emergency response for the business;

Qualification Required & Experience

• A university degree in any business-related field. Possession of an MBA/MSc is a plus;
• A minimum of Five (5) to Seven (7) years' in call center management with an extensive client management experience;
• Proven track record of developing and implementing contact center strategies;
• Extensive understanding of the contact center environment;
• Excellent people management skills.

Location: Accra

How To Apply For The Job

Interested and qualified applicants should send their Applications & Curriculum Vitae to:

Recruitment@airteltigo.com.gh

Kindly indicate the role you are applying for in the email subject.

Closing Date: 18 May, 2018

While we appreciate all interest, only shortlisted candidates will be contacted due to the volume of applications.

Ready to be part of our dynamic and innovative team? At AirtelTigo, we enhance the value of our employees by providing long-term growth and opportunities in an ever-evolving work environment. Our values are at the core of what we do and represents who we are; simplicity, integrity, passion, Transparency. Initiate your journey to be part of our world-class team and experience a rewarding career.