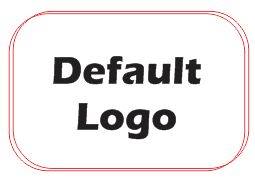 Categories
Job Vacancy for Hospital Staffs (20 Positions)


An established private hospital and diagnostic & medical laboratory located in Kumasi is seeking to recruit the following staff for immediate employment.

• Medical Officer – A physician, general practitioner or Specialist OB/GYN – (Preferably full time)
• Clinic Matron – A nurse with considerable experience in nursing management; DDN level would be an advantage but not essential.
• Midwives and Theatre Nurses – with considerable experience – Diploma or Degree Nurses (with valid pin)
• Nursing Officer/Staff Nurses (with a valid pin)
• URGENT Position: Medical or Physician Assistants with considerable experience. A PA or MA with a Nursing background would be an advantage.
• Professional drivers with licence category C or above (Experience in driving an ambulance will be an added advantage) – Minimum of MSLC or SSCE - roles based in Kumasi and Accra. Candidates should state preferred location in their application.
• Security officers – Minimum of SSCE
• Laboratory Technologist – capable of running a medical laboratory independently.
• Receptionist - Minimum of Diploma in Business Studies, with good communication skills, able to use IT for reports and presentations.
• URGENT Position: Live-in Personal Assistant to the CEO required: Accommodation will be provided for this role as job requires living with and accompanying the CEO at all times. You should have good communication skills, have integrity and be able to use IT for reports.
• URGENT Position: Live-in Chef required - Accommodation provided – Male candidate preferred; must be an expert in cooking local and foreign dishes with attention to healthy diet preparation.
• Office manager / Administrator – BSc (Human resource), good communication skills, able to use IT for reports and presentations, good knowledge in filing. Marketing experience will be a great advantage.
• Sonographer/ultrasound technician with considerable experience – University graduate preferred.
• ECG operator/expert with considerable experience
• URGENT Position: Dispensing Technologist with considerable experience in hospital or community Pharmacy.
• URGENT Position: Pharmacist – with considerable experience in Hospital or community pharmacy.
• Urgent Position: Male house help for CEO. Experienced trustworthy person with reasonable educational background. Quick learner.

NOTE:

All candidates should be registered with Ghana Medical Association, Nurses & Midwifery Council, Pharmacy Council, Health and Allied Sciences or the appropriate regulatory council or association in Ghana.

Location: Kumasi

How to Apply For the Job

Kindly forward your cover letter and curriculum vitae with copies of the relevant certifications and licenses to:

fmaafo@gmail.com OR Hmaafo@gmail.com

For further enquiries call us on:

0242-681730 / 0545-455884

Closing Date: 30 November, 2018

ONLY SHORTLISTED CANDIDATES WILL BE CONTACTED.