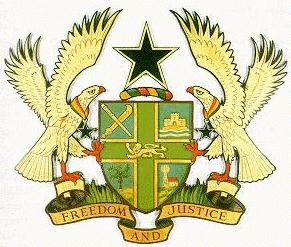 Job Summary
Company:
Ministry of Lands and Natural Resources
Category:
Mining / Petroleum
Categories
Job Vacancy For Mining Specialist


MINISTRY OF LANDS AND NATURAL RESOURCES MULTI-SECTORAL MINING INTEGRATED PROJECT(MMlP)

Recognising that the challenges of illegal mining are multifaceted, the Govemment of Ghana has prepared the Multi-Sectoral Mining Integrated Project (MMIP) as an integrated approach to addressing illegal mining and its associated negative impacts on society. This approach relies on more than just militant and combat actions in the mining communities. It combines a "Legislation, Enforcement, Civil, Integrated and Technological Approach (LECITA)" as a sustainable and structured but regimented conjoint concept which will encompass multi-stakeholders in dealing with the illegal mining menace. The Project will be planned and implemented for five years, aimed at sanitising illegal small-scale mining activities referred to as galamsey.

Subsequently, Cabinet approved the Project Appraisal & Implementation Document (PAID) under the MMIP for Implementation. The overall project development objective is to improve the management of artisanal small-scale mining in Ghana to ensure that its contribution to socio-economic development is felt within the mining communities through sustainable mining practices, minimising its negative impact on the environment.

To this end, the Ministry of Lands and Natural Resources invites applications from suitably qualified Ghanaians for appointment into the underlisted Specialist Position under the Ghana Multi-sectoral Mining Integrated Project (MMIP).

MINING SPECIALIST (REF NO. MMIP/SP/OO2/MP)

The Mining Specialist will be responsible for the following:

• The technical planning and administration of the project; and coordination with the technical IAs;
• Will assist the Project Coordinator in the implementation 'of the project components relating to but not limited to land access by ASM, reclamation and rehabilitation of disturbed lands including planning and management;
• Liaise with project personnel in the preparation and implementation of annual Work plans under the various activities related to mining;
• Provide technical support and assess output performance;
• Support the Project Co-ordination Unit and provide technical backstopping to strengthen project management;
• Facilitate the preparation and implementation of Annual Work plans and Budgets (AWPBs) and their implementation;
• Keep track of, and ensure timely programme delivery from technical related Implementing Agencies and other stakeholders;
• Carry out reviews of request from Implementation Agencies and submit recommendations to Project co-ordination Unit;
• Provide support to the Implementation Agencies to prepare appropriateTerrns of Reference (TOR) for various technical consultancies envisaged under the project including evaluation of submissions, monitoring the performance of contractors, and reviewing of expected outputs and reports submitted in association with other project; and
• Perform any other duties that may be assigned by the Technical Director, (Mines) and the Project Coordinator.

Qualification Required & Experience

• A Master's degree in Geoscience-related field of study (Mining Engineer, Geologist, Metallurgist, etc),
• Not less than seven (7) 'years post first degree working experience of which not less than five (5) years working experience in the mining sector, especially artisal and small-scale mining experience will be desirable).
• Familiarity with the current mining challenges situation in Ghana.
• Conversant with the mining and mineral policy of Ghana.
• Competence in project management is desirable.
• Good analytical approach to technical details and ability to arrive at solutions and propositions.
• Excellent interpersonal communications and coordination skills with both technical and IT communities.
• Computer literate and conversant with Geospatial Information Systems, Microsoft Project and relevant databases and spreadsheets.

Location: Accra

How To Apply For The Job

Interested Ghanaians with the above qualification and experience should submit their applications at the Front Desk; Reception, Ministry of Lands and Natural Resources and fill in the relevant Application Submission Form. Applications with detailed CVs, photocopies of certificates, Referees and other relevant documents should be addressed to:

The Chief Director
Ministry of Lands and Natural Resources
P.O. Box MB 212
Ministries, Accra

Telephone: 0246-621389 / 0578-481988

Closing Date: 31 May, 2018

Only shortlisted applicants will be contacted.