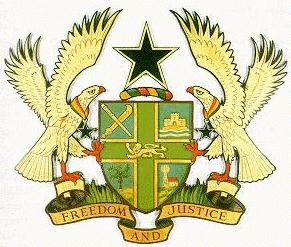 Job Summary
Company:
Ministry of Gender Children and Social Protection (MoGCSP)
Education:
Master's Degree
Categories
Job Vacancy For System Analyst At Ministry of Gender, Children and Social Protection (MoGCSP)


The systems analyst will be the high-level designer and administrator of the GNHR MIS. He/she will be responsible for establishing the basic structure of the MIS, defining the essential core design features and elements that provide the system framework. He/she will be responsible for the security of the MIS, and for ensuring that all users understand and are able to use the system properly. Conceive and translate GNHR requirements into modules and features by technically guiding the team in terms of system architecture and technology use. Will ensure the long-term reliability, scalability and maintainability of persistence and performance aspects of system architecture. He/she ensures that MIS provides NTU Management and relevant stakeholders with the information necessary to guide GNHRoperations, support timely decision making, and help management monitor progress towards reaching NTU goals and objectives. He/she identifies the types and levels of risks associated with the MIS and ensure the quality control over those risks.

Key Responsibilities:

The Systems Analyst will perform the following duties:

•   Leading the discussion about, design and development of the integration architecture.
•   Leading the definition of the integration interface design to provide simplicity, extensibility, scatabiiity and traffic-controlled access to core service functionality,
•   Participating in all aspects of the development lifecycle, from design to development to deployment and on-going enhancement,
•   Working with the rest of the MIS team to ensure end to end architectural, functional and protocol consistency.
•   Leading the MIS requirements gathering based on the user's needs and other constrains such  as cost and schedule,  and ensures that MIS  requirements is consistent, complete, correct, and operationally defined;
•   Performing cost-benefit analyses to determine whether requirements are best met by manual, software or hardware functions, functions; making maximum use of commercial off-the-shelf or already developed components;
•   Directing the development of partitioning  algorithms (and other processes) to allocate all present and foreseeable requirements into discrete partitions such that a minimum of communications is needed among partitions, and between the user and the system.
•   Partitioning large systems into (successive layers of) subsystems and components each of which can be handled by the MIS team.
•   Interfacing with the design and implementation engineers so that any problems arising during design or implementation can be resolved in accordance with the fundamental architectural concepts, and user needs and constraints.
•   Along with Quality Control, generating a set of acceptance test requirements, together with the MIS team and GNHR MIS users, which determine that all of the high level requirements have been met, especially for the computer-human-interface;
•   Ensuring that all architectural products and products with architectural input are maintained in the most current state and never allowed to become obsolete.
•   Providing on going evaluations of technology solutions and capabilities to ensure alignment   with   NTU   objectives   identify   areas   of  risk,   monitor  the   current environment, and look for potential improvement areas.
•   In coordination with the Training Coordinator, ensure that relevant staff at the central and local offices is trained in the use of the MIS.
•   Participate in a leading role on the implementation of the MIS testing and acceptance plan to full satisfaction of the NTU management.

Reporting Responsibility:
•   In the discharge of his/her duties, System Analyst will report to the MIS Specialist. He/she will prepare and submit quarterly reports to MIS Specialist.

Duration of Assignment:
•   The contract will last for one ( 1) year initially, but renewable for a second year subject to satisfactory performance.

Qualification Required & Experience

•   Bachelor's degree Computer Science or related 5+yrs of software design, (preferably commercial) development and deployment experience in large-scale   service architectures with IT applications.
•   Solid experience of Infrastructure Design, Application Development, implementation and go-live support is essential.
•   Candidates must have worked closely with key stakeholders throughout the project life cycle.
•   Application design and development in a distributed environment.
•   Broad working knowledge of distributed system components including workstations, database servers, and applications servers.
•   Strong understanding of network architecture.

Location: Accra

How To Apply For The Job

Interested candidate should send CVs to:-

National Coordinator, National Targeting Unit
Ministry of Gender, Children and Social Protection
P. O. Box MBO 186
Ministries,
Accra, Ghana

k.awity@gnhr.gov.gh  

Closing Date: 07 January, 2016

•   PLEASE INDICATE CLEARLY THE TITLE OF THE POSITION YOU ARE APPLYING FOR ON THE ENVELOPE.
•   Only shortlisted candidates will be contacted.